The doors to your home are more than just doors. They're a reflection of your personal style and personality and they should also complement your home.
Home is at the heart of Bethel Windows and Doors, a family-run business started in 1960. The company's first products were manufactured by founder Dick Groenhide in his home basement. Now proudly run by Dick's daughter, Margaret, and her husband, Gerald, Bethel Windows and Doors employees over 50 local residents and has expanded into a 100,000-square-foot production facility. Pride of workmanship and a commitment to professionalism and quality-made products remain the hallmark of our company. At Bethel Windows and Doors, we value our family of loyal customers because, to us, our customers are our family.
Our steel and fibreglass entrance doors, interior doors, garden doors and patio doors are designed to offer the highest quality of style and security and are available in a wide range of colours and stains. We also offer a large selection of door and sidelite options, allowing you to custom-design the perfect door for your home.
To help you envision how our residential doors would look in your home, visit our Lethbridge showroom
Come down to our showroom at 1504 12 Street in Coaldale and see our quality-made doors in person. Our professional sales staff will be happy to discuss your needs and help you find the perfect door that will complement your home.
Five-star reviews for Bethel Windows and Doors
"We had Bethel supply all our windows and doors for our addition. They were professional and courteous. Great job, great local business, I highly recommend." ~ Ron
"Great people to deal with and fast timelines!" ~ Zachary
"Beautiful product, outstanding customer service. Hope to do business again … 5 stars." ~ Real
"Very good customer service. Thorough explanation of all their extensive selection." ~ Jaime
For more five-star reviews about Bethel Windows and Doors, click here.
Doors and sidelites explained by this Lethbridge company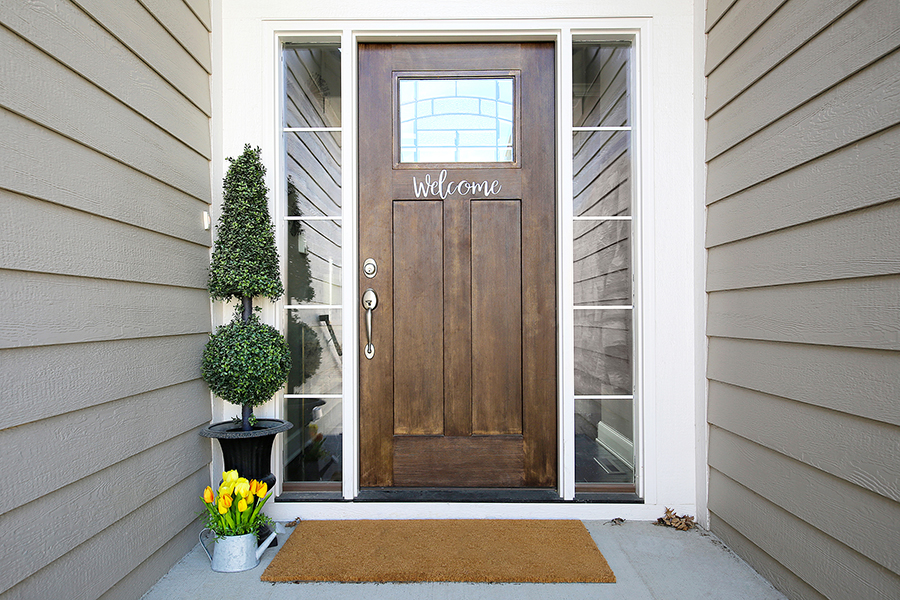 What are doors and sidelites? This is a common question that many people ask when shopping for residential doors. Simply put, a sidelite is a pane of glass that is framed within a door or beside a door. There are a multitude of different options and configurations for door and sidelites available on the market.
The two main styles are the full-lite and half-lite. A full-lite door consists of multiple panes of glass framed within the door perimeter—similar to the look of a French door. The half-lite style has glass panes on only half the door, usually the top half. The options for glass inserts are limitless—etched, frosted, bevelled, textured—your choice is only limited by your imagination.
At Bethel Windows and Doors, we can customize any of our locally manufactured doors to your specifications, giving you a quality-made door you can be proud of.
Steel residential doors offer maximum energy efficiency—an important factor in a cold climate like Lethbridge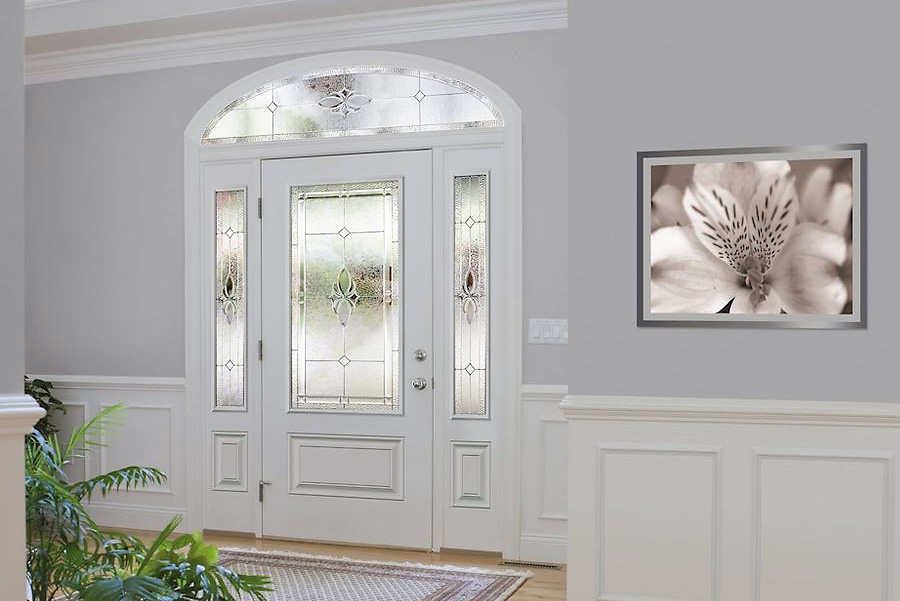 Because we live in a cold climate, Canadians are rightly concerned about maximizing energy efficiency and saving money on heating costs. Choose the wrong type of door and you could see all your hard-earned money go straight out the front door—literally.
Steel entry doors are an excellent choice for colder climates and they are extremely energy-efficient. The core of a steel entry door is polyurethane foam, bonded and sandwiched between two steel panels, which maximizes the insulation value. The doors are also constructed with thermal adhesives to increase structural integrity along with energy efficiency.
Steel doors will never warp or rot, which helps to keep the weather elements out of your home. They also offer the highest level of security for your home.
Fibreglass residential doors can mimic the look of wood for a fraction of the price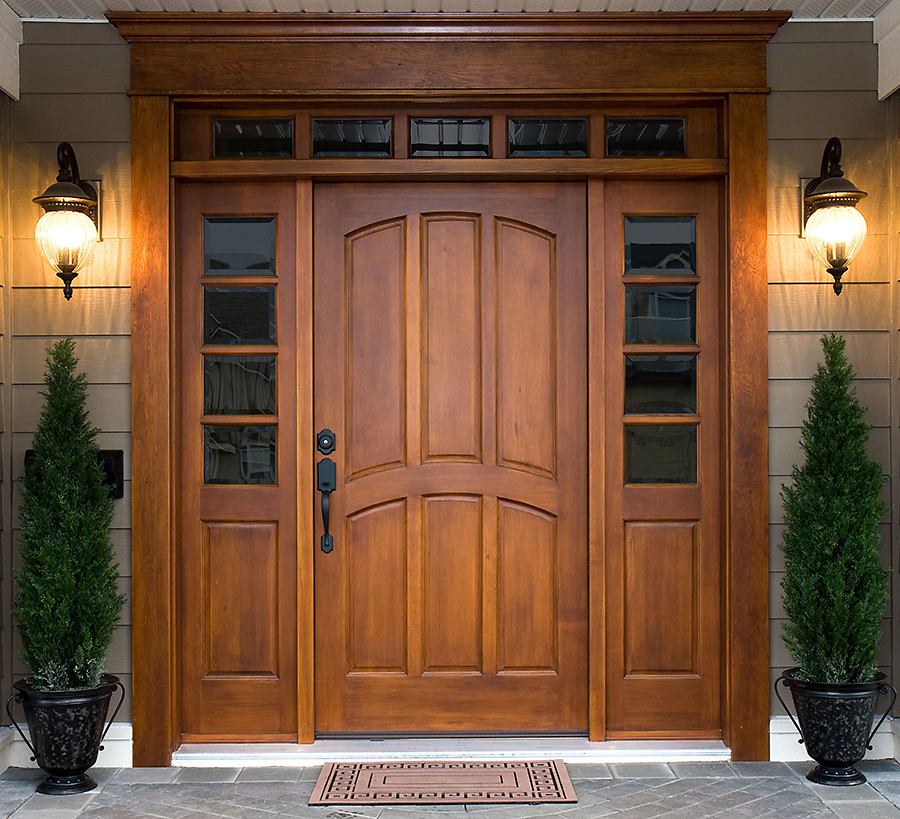 Do you want the look and appeal of a wood door but can't afford the price? Fibreglass doors are an affordable option for the homeowner on a budget. Available in both smooth and embossed wood-grain textures, they can be painted or stained to match the architecture and style of your home.
Fibreglass doors are strong, durable and dent-resistant. Unlike wood doors which require regular painting or varnishing to maintain their appearance, fibreglass doors are virtually maintenance-free.
Other products offered by Bethel Windows and Doors in Lethbridge:

Residential windows
Looking for quality windows for your home? Take a look at our selection of professionally-manufactured windows for your house.
Commercial windows
Bethel Windows and Doors specializes in professionally-designed windows for your business or office. Browse our page of commercial windows for more detailed information.
Commercial doors
Are you a contractor or business owner? Our selection of strong, durable and secure doors is second to none—and they are locally manufactured!
When is Bethel Windows and Doors open?
Monday to Friday: 8 a.m. - 4:30 p.m.
Closed Saturdays, Sundays & holidays
Who is the owner of Bethel Windows and Doors?
Gerald Van Seters
When was Bethel Windows and Doors started?
1960
Contact info
Address: 1504 12 St, Coaldale, AB
Phone: 403-345-4401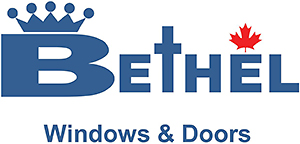 1504 12 St Coaldale T1M1M3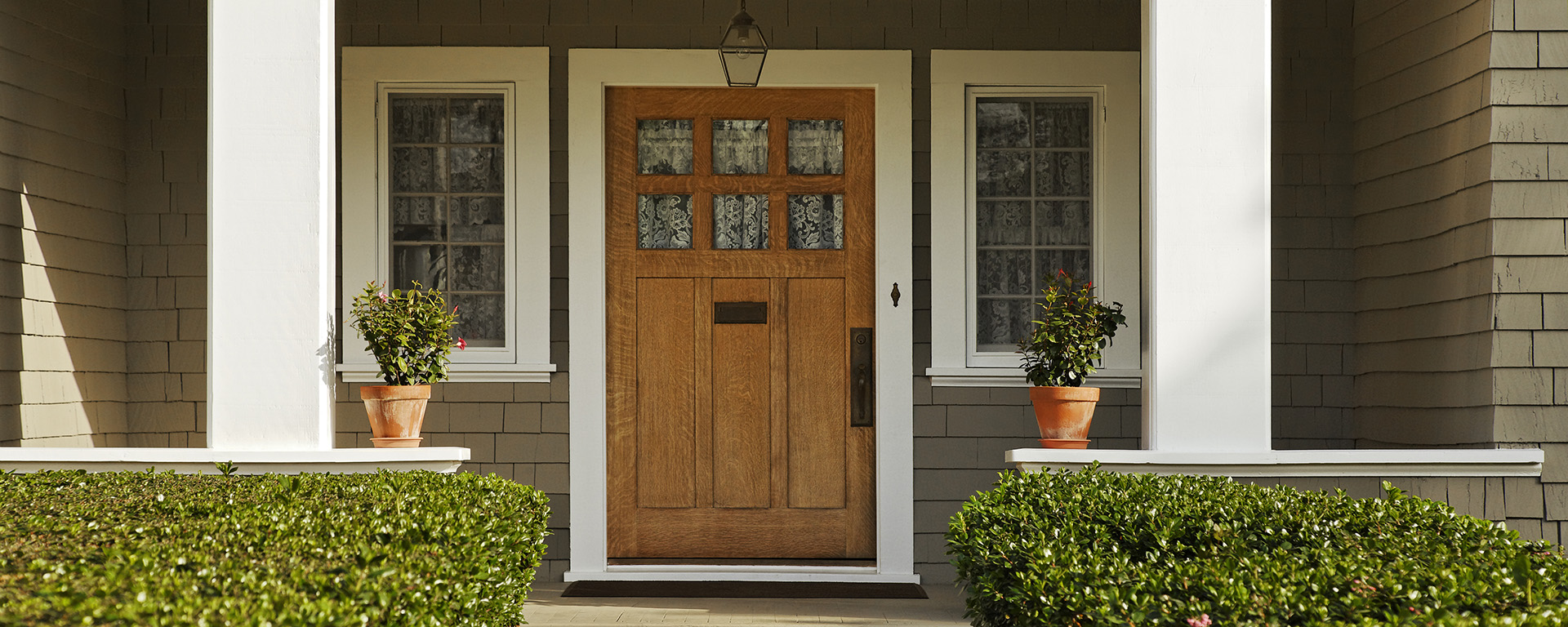 Our doors offer the highest quality of style and security and are available in a wide range of colours.