Bethel Windows and Doors is a family-run business, started in 1960. The company's first products were manufactured by founder, Dick Groenhide, in his home basement. The company has come a long way since then. Now proudly run by Dick's daughter, Margaret, and her husband, Gerald, Bethel Windows and Doors employees over 50 local residents and has expanded into a 100,000-square-foot production facility. Pride of workmanship and a commitment to professionalism and quality-made products remain the hallmark of our company. With a proven track record, we are proud to partner with local contractors and builders to provide superior quality windows to the local Lethbridge and Southern Alberta area.
Available in a wide range of configurations and shapes to suit any style of project, our windows are designed and manufactured to the highest quality. PVC windows are extremely long-lasting and resistant to rot and corrosion, offer excellent sound insulation and are energy-efficient.
Are you a contractor starting a new project and need commercial windows?
A successful build starts with planning. Give our professionals a call to discuss your commercial window needs. Call Bethel Windows and Doors at 403-345-4401.
Five-star reviews for Bethel Windows and Doors
"Excellent service and great prices. Pleasantly surprised." ~ Bill
"Outstanding service and good quality at a fair price!" ~ Kevin
"They have excellent products, excellent warranty and superior service." ~ Veronica
Find more five-star reviews about Bethel Windows and Doors here.
Cheap windows are cheap—this Lethbridge company explains why it's better to invest in the highest quality commercial windows you can afford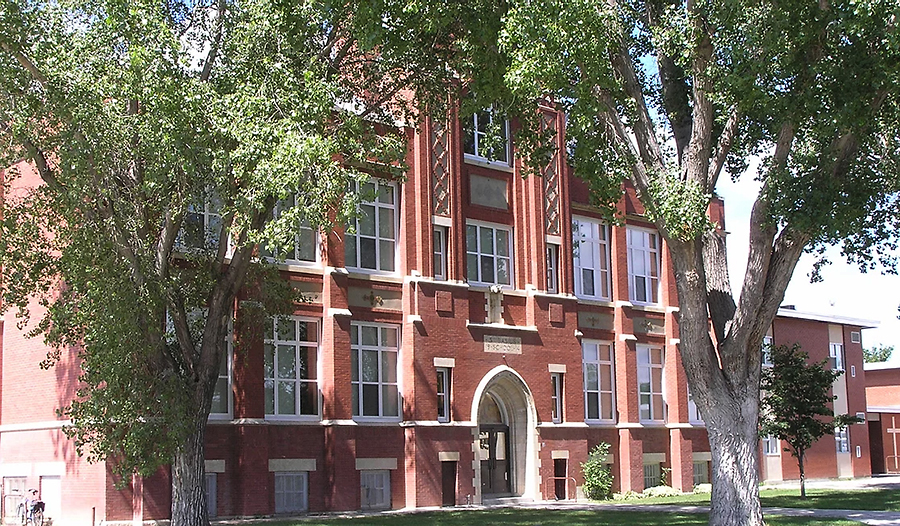 Not all windows are created equal. Some window companies tout their brand as "commercial-grade" when they're anything but. At Bethel Windows and Doors, we stand behind our 60 years of professional manufacturing experience—we know what constitutes a well-made and durable window that our clients will be satisfied with.
Ideal for new construction and replacement, our commercial windows provide the optimal mix of thermal efficiency and acoustic performance. Our frames are fusion-welded to maximize strength and are multi-chambered for increased R-value, an important consideration in our cold climate. They feature a superior profile thickness that insulates against excess noise. Our high-grade PVC window frames resist condensation, are fire-resistant and are available in multiple configurations and shapes.
You can trust our team of experts to provide you with custom-made commercial windows that are designed to push energy efficiency, performance and visual esthetics to a new level. You can count on us to provide windows that are built to the highest standards.
Lethbridge contractors can find custom-made commercial windows for their new construction and commercial projects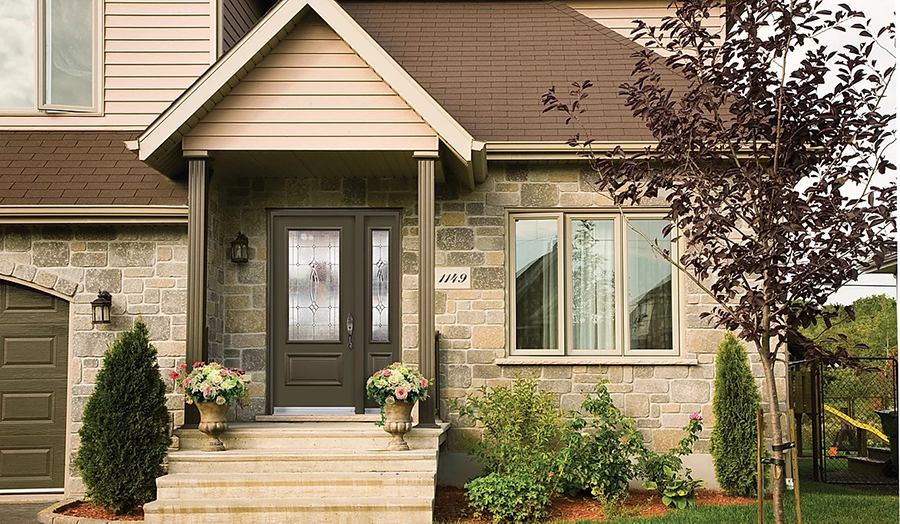 Since 1960, Bethel Windows and Doors has been working alongside local contractors and builders. No matter the scale of your project, we are ready to help you get the job done professionally and on time. Here's an overview of our product line-up:
Arctic 100 Series: Designed with the extremes of the Canadian climate in mind, our Arctic 100 Series of windows is available in several configurations including awning, casement, fixed and fixed sash. They are durable, attractive and easily customized to your specific taste.
Northern 290 Series: Suitable for any type of home, our Northern 290 Series is a simply-designed and affordable window that offers excellent performance and durability. It is available in a wide range of configurations and shapes.
Chinook 500 Series: Our newest range of windows, the Chinook Series features a sleek design that is easy to operate and keep clean. It is available in several configurations and is an excellent choice for home renovations.
Other products offered by Bethel Windows and Doors in Lethbridge:

Commercial doors
Are you a contractor or business owner? Our selection of strong, durable and secure doors is second to none—and they are locally manufactured!
Residential windows
Looking for quality windows for your home? Take a look at our selection of professionally-manufactured windows for your house.
Residential doors
A door is often the first thing people notice about your home. We offer a huge selection of professionally-designed and manufactured residential doors for the discerning homeowner.
When is Bethel Windows and Doors open?
Monday to Friday: 8 a.m. - 4:30 p.m.
Closed Saturdays, Sundays & holidays
Who is the owner of Bethel Windows and Doors?
Gerald Van Seters
When was Bethel Windows and Doors started?
1960
Contact info
Address: 1504 12 St, Coaldale, AB
Phone: 403-345-4401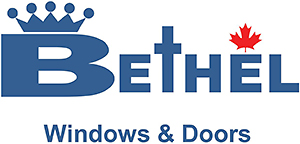 1504 12 St Box 300 Coaldale T1M1M3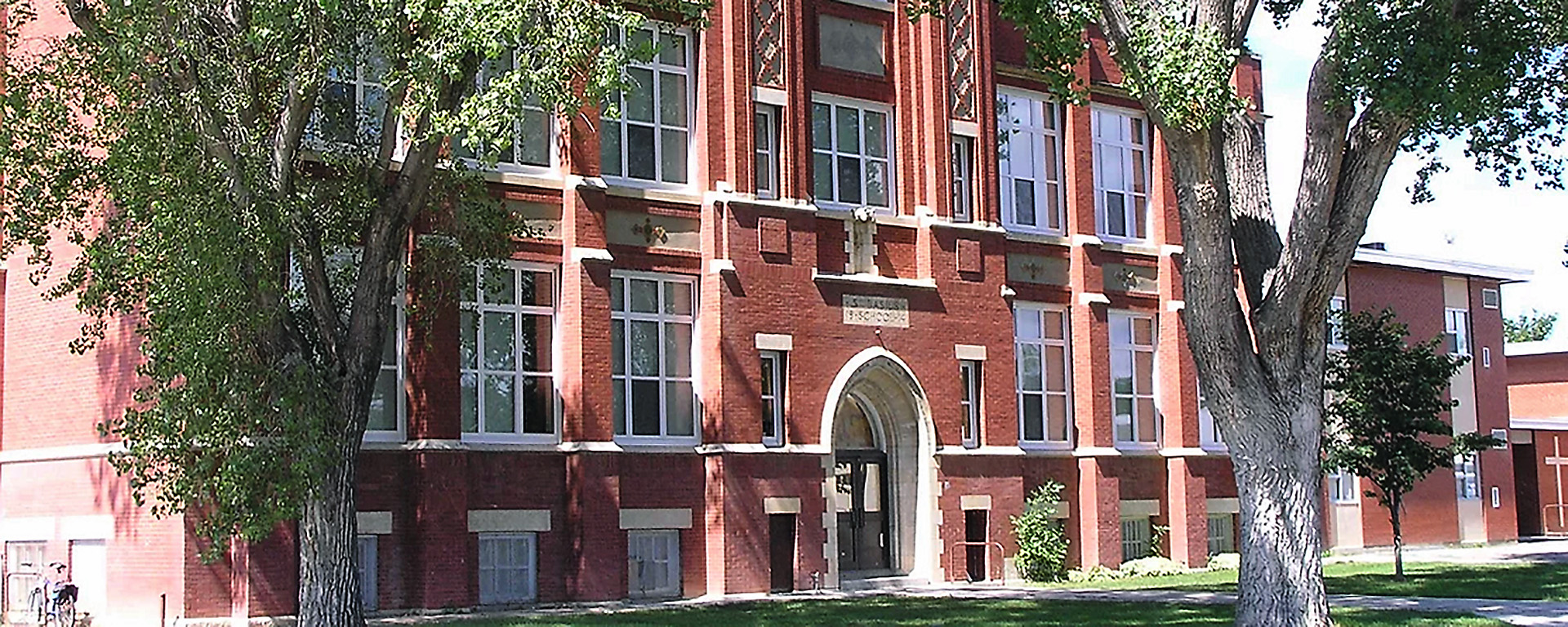 Our commercial windows provide the optimal mix of thermal efficiency and acoustic performance.