Home is at the heart of Bethel Windows and Doors, a family-run business started in 1960. The company's first products were manufactured by founder Dick Groenhide in his home basement. Now proudly run by Dick's daughter, Margaret, and her husband, Gerald, Bethel Windows and Doors employees over 50 local residents and has expanded into a 100,000-square-foot production facility. Pride of workmanship and a commitment to professionalism and quality-made products remain the hallmark of our company. At Bethel Windows and Doors, we value our family of loyal customers because, to us, our customers are our family.
Our team of highly-experienced experts will be happy to discuss our range of locally manufactured residential windows and come up with a design plan that you will be proud of.
Available in a wide range of configurations and shapes to suit any style of house, our windows are designed and manufactured to the highest quality. PVC windows are extremely long-lasting and resistant to rot and corrosion, offer excellent sound insulation and are energy-efficient.
Come and visit our showroom to see our range of PVC window styles
Choosing appropriate and stylish windows for your home is easier if you can see the product in person. Bethel Windows and Doors invites you to come and visit our showroom at 1504 12 Street in Coaldale.
Five-star reviews for Bethel Windows and Doors
"Excellent service and great prices. Pleasantly surprised." ~ Bill
"Outstanding service and good quality at a fair price!" ~ Kevin
"They have excellent products, excellent warranty and superior service." ~ Veronica
Find more five-star reviews about Bethel Windows and Doors here.
What are the benefits of PVC windows from this Lethbridge company?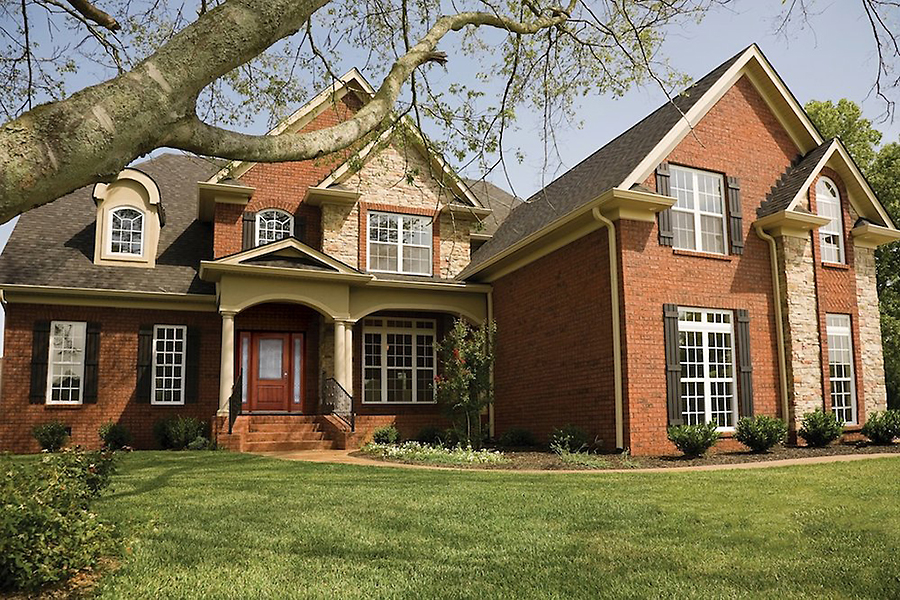 For many homeowners, installing energy-efficient products is a top priority. At Bethel Windows and Doors, all of our windows are manufactured from PVC and come in a high-gloss, easy-to-clean finish that resists condensation. This material offers excellent energy-saving potential and helps to reduce the cost of heating and cooling your home—an important consideration when purchasing new windows. Safety is also paramount for your family. PVC is fire-resistant and self-extinguishing.
Coming home to a peaceful and quiet environment is vital for many people. If you live in a busy area or are situated next to a main highway, reducing external noise will be important. PVC windows offer superior noise reduction, especially when fitted with double glazing.
Bethel Windows and Doors has over 60 years of experience manufacturing windows for residential homes, and we proudly stand behind our products. Here is a brief overview of our series of windows:
Arctic 100 Series: Designed with the extremes of the Canadian climate in mind, our Arctic 100 Series of windows is available in several configurations including awning, casement, fixed and fixed sash. They are durable, attractive and easily customized to your specific taste.
Northern 290 Series: Suitable for any type of home, our Northern 290 Series is a simply-designed and affordable window that offers excellent performance and durability. It is available in a wide range of configurations and shapes.
Chinook 500 Series: Our newest range of windows, the Chinook Series features a sleek design that is easy to operate and keep clean. It is available in several configurations and is an excellent choice for home renovations.
Know your residential window styles—this Lethbridge company explains the differences
When it comes to houses, windows are one of the most challenging design aspects as there are so many different varieties of windows available. Here's a list of the most popular types of windows used in modern construction.
Sash and Fixed Sash: This type of window comes in both single and double-hung versions. The single configuration features a sash that moves vertically up and down, with a fixed top panel. In the double-hung configuration, both the top and bottom sashes move up and down, allowing more air circulation. This type of window often suits an older, more traditional type of house.
Awning: An awning window features a single sash that is hinged along the top of the window frame. The window opens by pushing the bottom of the sash outward. Some designs include a hand crank to open and close the window.
Horizontal slider: Similar to the vertical slider style, this window opens from left to right rather than up and down. This type of window is especially popular in modern and contemporary homes.
Casement: Casement windows are hinged at the side and open outward like a door. Some casement windows are simply pushed open, but most have a hand crank.
Bay or Bow windows: Designed to allow maximum light into a room, bay and bow windows are popular choices for both modern and traditional homes. Bow and bay windows both extend outward from the home, but the number of windows varies. A bay window usually has a larger central window flanked by two narrower windows and is more angular. The bow window is curved rather than angular and is often constructed using five or six windows that are of uniform size.
Other products offered by Bethel Windows and Doors in Lethbridge:

Residential doors
A door is often the first thing people notice about your home. We offer a huge selection of professionally-designed and manufactured residential doors for the discerning homeowner.
Commercial doors
Are you a contractor or business owner? Our selection of strong, durable and secure doors is second to none—and they are locally manufactured!
Commercial windows
Bethel Windows and Doors specializes in professionally-designed windows for your business or office. Browse our page of commercial windows for more detailed information.
When is Bethel Windows and Doors open?
Monday to Friday: 8 a.m. - 4:30 p.m.
Closed Saturdays, Sundays & holidays
Who is the owner of Bethel Windows and Doors?
Gerald Van Seters
When was Bethel Windows and Doors started?
1960
Contact info
Address: 1504 12 St, Coaldale, AB
Phone: 403-345-4401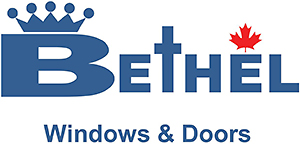 1504 12 St Box 300 Coaldale T1M1M3

Bethel Windows and Doors beautiful, durable, custom-made PVC windows for your home