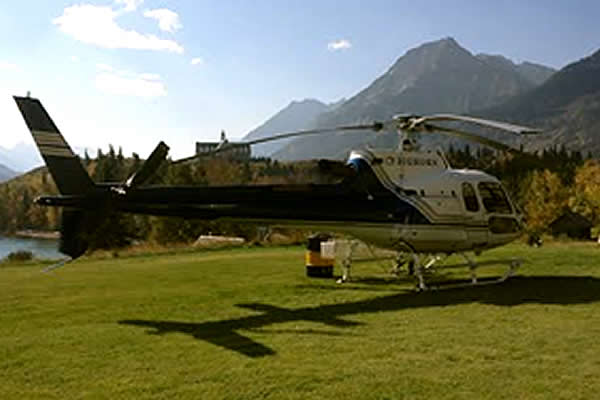 Bighorn Helicopters provides diverse aircraft support in Western and Central Canada via base locations in Alberta and B.C.
One of Bighorn Helicopters' outstanding attributes is the Wildlife Management Program of surveys, capture, re-location and control of a vast variety of species.
Bighorn Helicopters is privately owned and operated
Aircraft fleet types include:
B206B

AS350B2, SD2, B3

H500D

BK117, twin engine, passenger seat or medivac equipped

Cessna 305A
Services offered:
Fully serviced charter helicopter flight centre
29+ years aviation industry experience—qualified operator
Friendly, qualified, capable and experienced personnel
Professional team of pilots, engineers, management and support staff
Seven light and intermediate category utility, executive-comfort helicopters
One twin-engine heavy intermediate helicopter equipped with a convertible interior
Diverse charter operation as per the "charter services" and "wildlife management" links
Specializing in mountain flying, rescue and remote area flying
One single engine fixed wing aircraft equipped for survey flying
Goals: safety and customer satisfaction
Company-wide Enhanced Web-based Safety Program
Company-wide Quality Assurance Program
Kootenay Business Awards
11-year Platinum Best of Business award winner for Helicopter Service in Kootenay Business magazine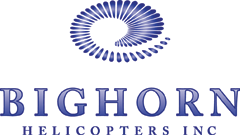 1817 Theatre Rd Cranbrook V1C7G3<br>PO Box 220 Cranbrook V1C4H7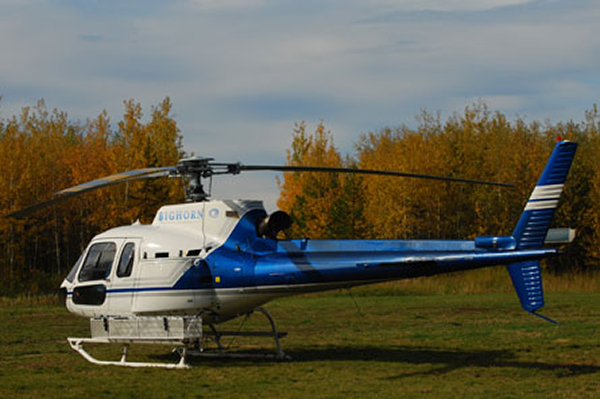 Bighorn Helicopters—mountain flying, rescue and remote area flying.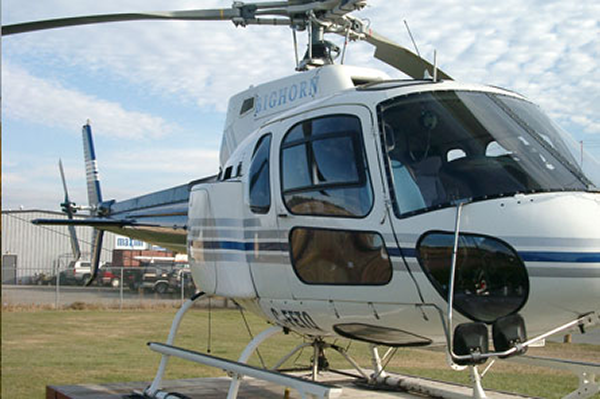 Bighorn Helicopters employ pilots, engineers and management.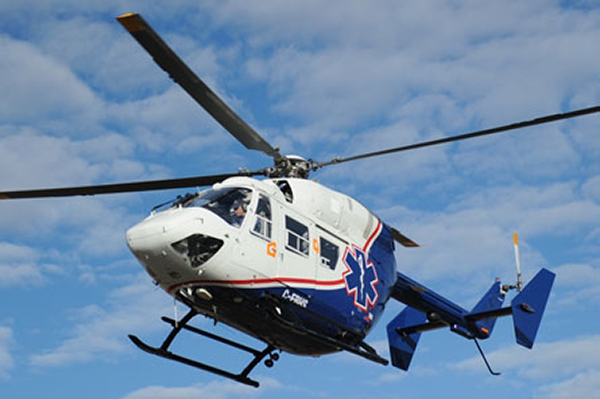 Bighorn Helicopters has 25+ years aviation industry experience.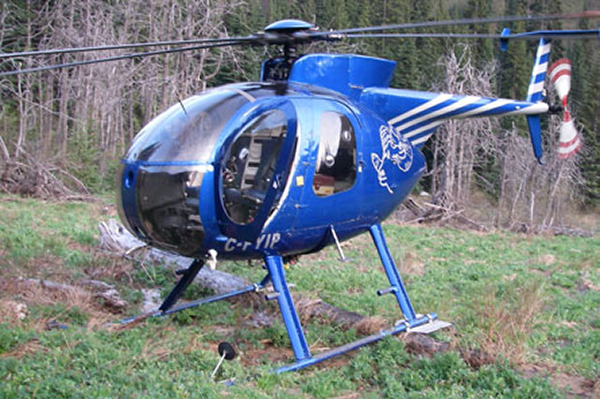 Bighorn Helicopters provides helicopter support in Western Canada.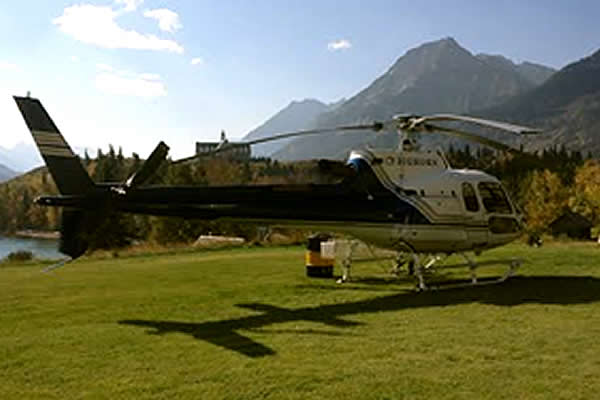 A Bighorn Helicopters Astar aircraft on location providing fire protection support; one of many types of flying Bighorn provides.