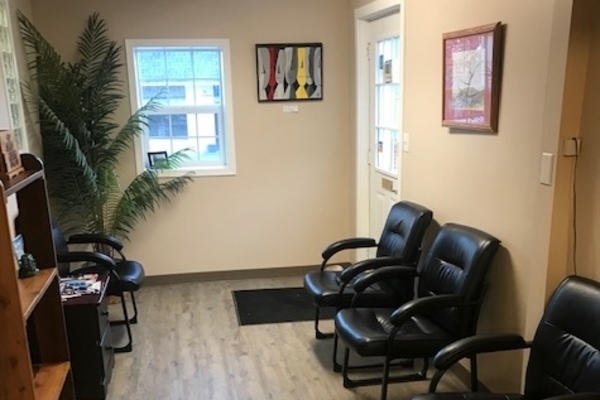 At Caron Denture Clinic in Kimberley, you can expect quality, small-town customer service. Treating patients from all over the East Kootenay region, Jeff Caron, R.D. takes a dedicated approach to ensure every client knows they are in capable hands. Caron graduated from NAIT in 1998 with a degree in Denturist Technology. He obtained his B.C. Denturist license in 2003.
Services offered by Caron Denture Clinic
Complete dentures Get a new set of dentures, and feel confident smiling again. Caron will take the time to make sure your dentures are made to fit you flawlessly.
Partial dentures A partial denture can be put in place to fill the gaps caused by missing teeth. It's a removable prosthetic that can prevent jaw shrinkage (which can happen due to these gaps not being filled, and causes cosmetic and oral health problems).
Denture relines Normal wear and tear can affect dentures over time. If you find that your dentures have less grip, or feel uncomfortable in your mouth, try having them relined. This process involves adding new acrylic to your dentures, re-establishing a good grip and fit.
Denture repairs Not all damaged dentures need replacing. If you find cracks, chips or other flaws in your dentures, bring them in to Caron Denture Clinic - they may be able to repair them for a reasonable price.
Special services Caron kindly provides hospital and nursing home service, for those who are unable to visit his office.

What is a denturist?

Simply put, denturists are healthcare professionals who provide denture care to the public. They work together with other oral health practitioners to give their patients the best possible care. They typically perform the following duties:

Designing treatment plans
Measuring patients' jaws to ensure a correct fit
Taking impressions
Designing/constructing full and partial dentures
Fitting/modifying dentures
Relining/rebasing dentures
Repairing dentures
Creating removable prostheses to go over implants
Constructing mouth guards

Contact Caron Denture Clinic for a free consultation

Don't wait any longer - call Caron Dental Clinic at 250-427-3222 or 250-420-7766 and get a free consultation.
Owner Jeff Caron R.D.
First year in business 2005
Methods of payment accepted Visa, MasterCard, Cash, Cheque, e-Transfer. All insurance plans accepted.
Hours of operation Monday - Friday 9 a.m. - 5 p.m.

495 Wallinger Ave Kimberley V1A1Z6