An efficient, affordable plumber in Lethbridge
Clear Drain specializes in drain cleaning, unplugging and repairing toilets, taps, sinks, faucets, tubs, floor drains, main lines, grease traps, frozen lines, hot water tanks and disposals. In short, they can take care of all your plumbing and heating needs!
Call now to get a plumber in Lethbridge, ASAP:
Let Clear Drain Inc. come to the rescue. Call 403-381-3278.
Clear Drain's five-star customer reviews:
"Amazingly fast service! My hot water tank leaked all over our basement on a weekend, Clint and crew were able to get to us within hours. The cost was reasonable and the work was performed fast. When the guys were done they gave us the rundown of how everything worked. Thank you again for all of your help!!!" ~ Michael, Google reviewer
"Called this a.m. due to pilot light out on hot water tank. Clint came over and provided exceptional service, valuable insight and was very professional. Have him coming back to replace our relic of a tank. Highly recommend this company for any service needs. Honest, reliable and high integrity. 5 stars. AAA++." ~ Melissa, Google reviewer
"Fast family-valued service. Very professional and always teaches me something." ~ Don, Google reviewer
Check out the rest of the Google reviews from Clear Drain's happy customers.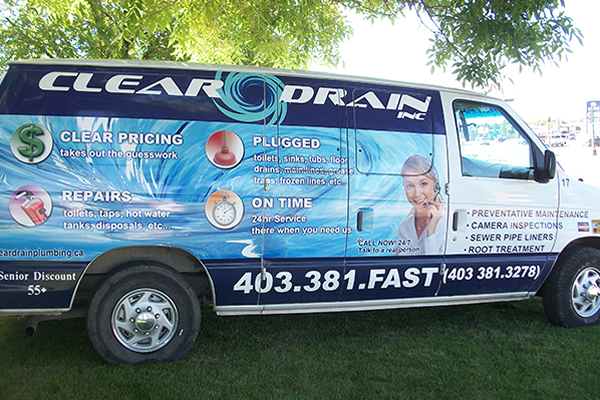 Your trusted Lethbridge plumbing and heating experts
Clear Drain does more than just unclog your plumbing. They also service furnaces, repair hot water tanks and perform a number of other plumbing and heating jobs, including:
Root treatment and cutting
Gas fitting
Camera inspections/line locating
Hot water tank repair/installation
Garburator and dishwasher maintenance
Servicing toilets, sinks, taps and tubs
High-pressure jetting
Floor and washer drains
Drain stoppages
Main lines and water lines—repair and maintenance
Frozen lines
Leak repair and detection
Clear Drain routinely completes a range of jobs, from fixing a leaking faucet to video inspection of sewer lines and drains. Their clear pricing guide outlines your options and costs before the job gets started.
Plumbing DIY tips from Clear Drain Inc.
Contending with roots
Roots can be a big problem. They can grow into the joints of the pipes like water seeping into cracks and freezing. These roots create wedges that continually expand getting bigger and bigger over time. Every time roots are cut, they grow in thicker. Root treatments can be used to prolong the use in between cuttings. For a proper fix, try lining the pipe with a pipe liner to keep the roots from growing in exponentially.
Insulating your pipes
Insulate those pipes before it gets cold! When temperatures are at or below freezing, running a steady drop of hot and cold water from your faucets may keep your pipes from freezing. If your pipes are not insulated, they can freeze even with a small flow of water, so insulate. For mobile homes, use heat tape to save on your water bill.
Cleaning your garburator
Use cold water when the garburator is operating. You can clean your garburator by grinding ice cubes. And when it needs a little freshening, just grind some lemon peels. Avoid stringing or starchy products such as celery, Taber corn husks and potato peels. Of course, you should read your maintenance manual.
For more handy tips on plumbing and other home maintenance jobs, check out Clear Drain's extensive DIY section.
Why choose Clear Drain Inc.?
Clear pricing—no additional surprise costs
Preventative maintenance
Emergency—24/7
Talk to a real person—24/7
Senior discount—55+ years old
All work is guaranteed
Online inquiries
What are the hours of operation for Clear Drain Inc.?
You can call Clear Drain Inc. 24/7 for your emergency plumbing needs.
Contact info
Address: 225 Mayor Magrath Dr N, Lethbridge, AB T1H 3P7
Phone: 403-381-3278
225 Mayor Magrath N Lethbridge T1H3P7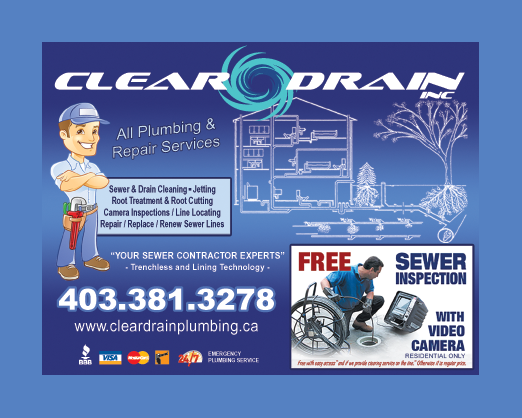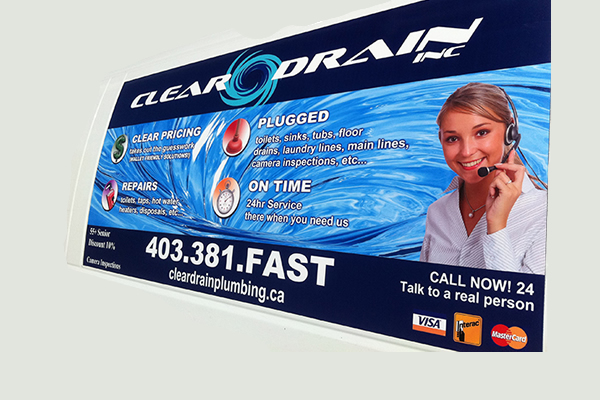 Clear Drain is located at 225 North Mayor Magrath in Lethbridge.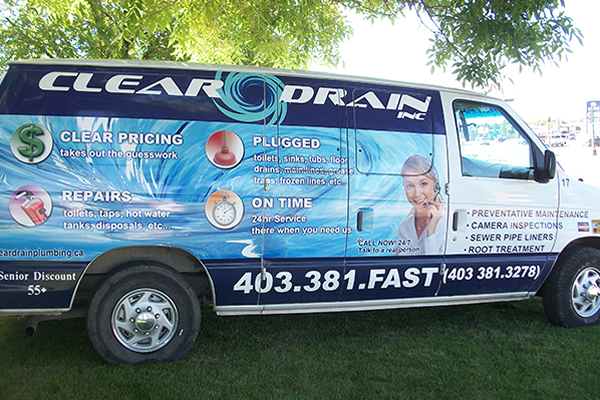 Clear Drain—leaking faucet to video inspection of sewer lines and drains.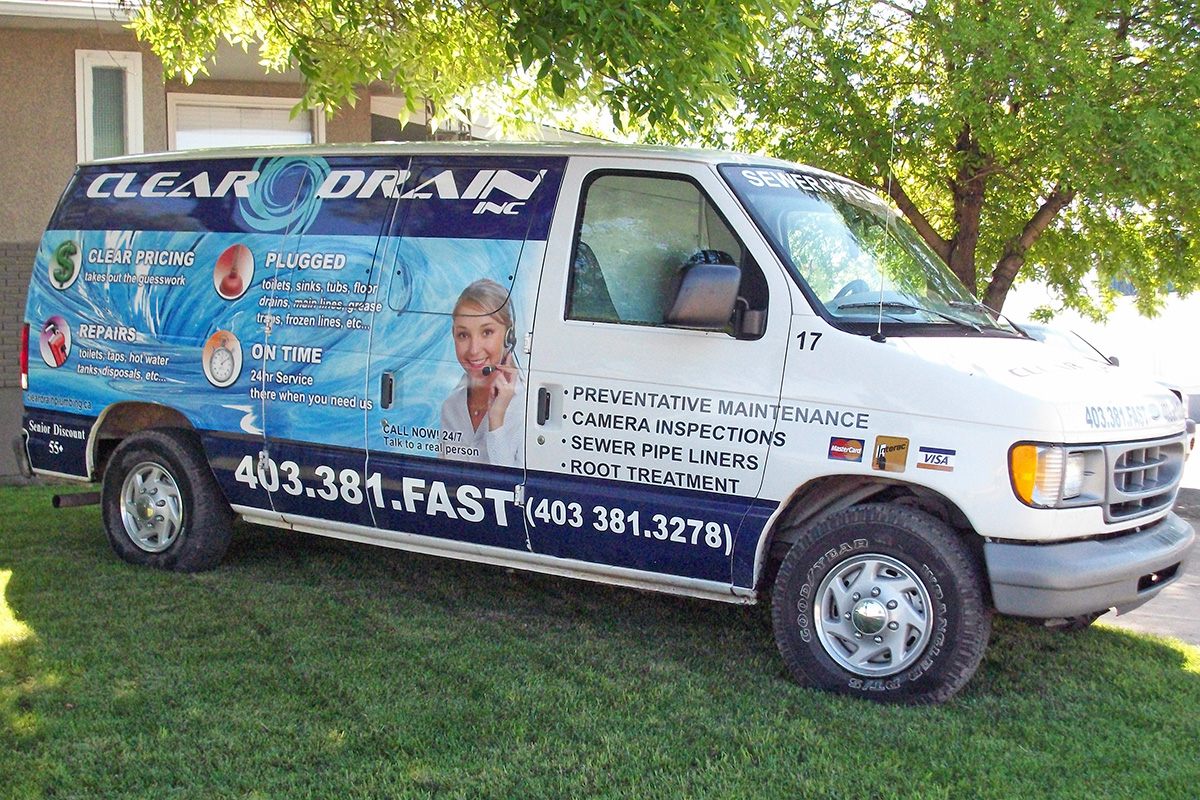 Call Clear Drain about any of your drain cleaning and plumbing needs!