Granite Pointe Golf Club is an 18-hole course in Nelson, B.C., that will wow you! With its excellent pro shop, RV park, restaurant, junior golf, tournaments and other events, this facility has earned a shining reputation among West Kootenay golfers.
The course is just minutes from downtown Nelson, and offers views of the city, Kootenay Lake and the famous Kokanee Glacier. It also has some of the most affordable membership prices in the region.
Course highlights
Right from the start, you will be tempted to reach for your camera, as the front nine takes you through glorious mountain terrain (with some holes offering elevated tee boxes).
Holes 6, 7 and 8 are known for providing excellent scoring opportunities, with the signature Hole 7 being voted one of the best in B.C.
The back nine is equally enjoyable, boasting a park-like feel, generous fairways and challenging water hazards to test your skills.
When you finish up at the 18th hole, you'll find yourself right in front of the clubhouse restaurant, (fittingly called the Wedge), where you can select from a menu of delectable food items.
The best pro shop in Nelson
Granite Pointe's pro shop aims to beat the competition, by having better prices than all major retailers. The shop is open 7 a.m. to 8 p.m., May to September.
These are a few of the top brands carried at the Granite Pointe pro shop (visit or call 250-352-5913 for a full list of products and services):
Titleist

TaylorMade
Adams
Callaway
Ping
Adidas
Jamie Sadock
Stay and play bargains
Stay at any of the hotels listed below and receive one free golf voucher per room for each night's room booking.
Participating hotels are:
Adventure Hotel
Alpine Inn and Suites
Best Western
Blaylock Mansion
Hume Hotel
Mistiso's Place Vacations
Prestige Lakeside Resort
Prestige Inn Nelson
Villa Motel
Dining at the Clubhouse Restaurant
At the Clubhouse restaurant, you can choose to be seated indoors or outdoors on a large patio, with fantastic views of the course.
The fully licensed establishment has a selection of draft and bottled beers, premium house shots, top-shelf spirits and an extensive wine list.
Limited breakfasts are served daily while full breakfast menus are available on the weekends. The lunch and dinner buffets are popular, and diners can indulge in appetizers, salads, sandwiches, burgers and more.
Camping by the course
The RV park at Granite Pointe has 10 RV sites available for rental. These sites are conveniently located within steps of the pro shop, driving range, practice green, tennis courts and clubhouse where the restaurant, showers and washrooms are situated.
RV park rates:
$35 in the shoulder season–opening day to May 18 and October 1 until closing
$40 in peak season–May 19 to September 30
Groups for golf enthusiasts
There are a number of organized clubs that play on the course at pre-arranged times.
You can choose to sign up for the Ladies' Day Club, Business Ladies After Work Club, Men's Club or Senior Men's Club.
There is also a junior golf program, which helps young golfers learn to play better, and encourages sportsmanship, honesty and integrity. Instruction from Granite Pointe pro David Belling, is a great way for kids to get familiar with the sport.
A rich history
Granite Pointe saw its first year of operation back in 1920, when it started off as a nine-hole course. Membership fees were $10 for men and $5 for ladies.
The course was expanded to become an 18-hole facility in 1993, when it underwent a major overhaul and upgrade.
Hours of operation
Monday - Friday: 9 a.m. to 7 p.m. Saturday - Sunday: 8 a.m. to 7 p.m.

1123 Richards St W Nelson V1L5P7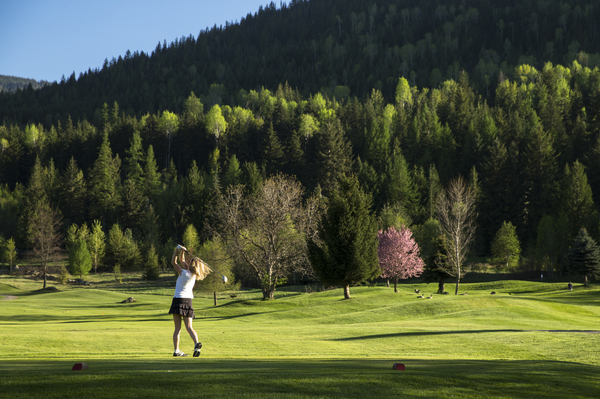 Hit the greens at Granite Pointe - take in one of the most spectacular golfing opportunities in the West Kootenay.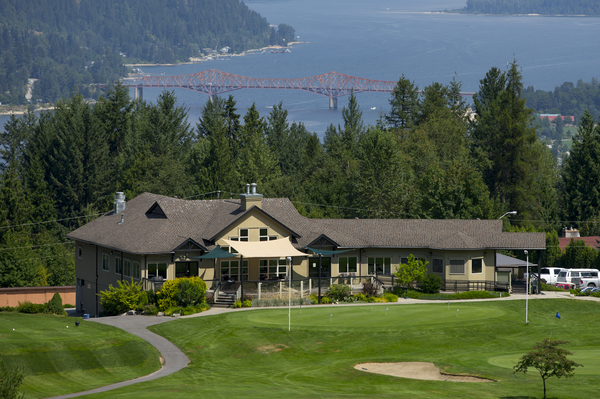 Experience mountain views and more, at this impressive golf course in Nelson, B.C.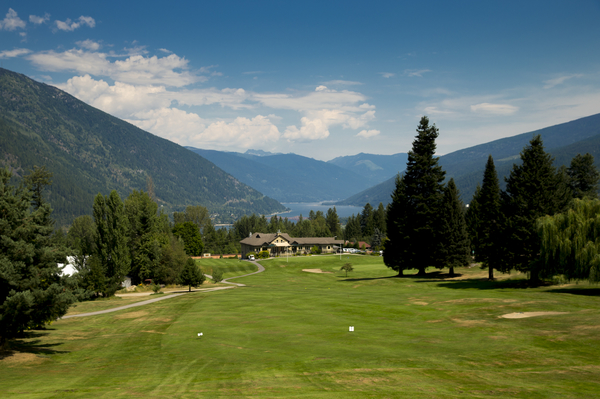 Enjoy the Kootenay scenery at this gorgeous Nelson course.