At Harry's Septic Tank Cleaning, we are equipped to make your life easier. Call us next time you need your septic tank cleaned effectively and affordably, or rely on us for portable toilet rentals next time you host an event.
We pride ourselves on being fast workers, but we also have the skill and experience to back up our stellar local reputation.
Call Harry's Septic Cleaning for quick, efficient service
If you have a septic tank emergency, or you need to arrange a portable toilet rental, call 250-919-2570.

Harry's Septic Tank Cleaning five-star customer reviews:
"I called Harry's for an emergency septic tank problem and not only did they come right away, they drained my tank and unclogged my intake pipe. Went above and beyond my expectations and would highly recommend their services."
~ Dean, Google reviewer
"The level of service and friendliness is first rate!"
~ Mike, Google reviewer
Septic tank cleaning in Cranbrook
Septic tanks should be regularly maintained to avoid future problems.
Harry's Septic Tank Cleaning proudly takes care of the East Kootenay region, offering vacuum tanker services. We can inspect and service your septic tanks, toilets, catch basins, mud sumps and grease traps to ensure proper operation of all septic systems.
We handle septic tank emergencies with calm effectiveness. Residential or commercial projects are tackled with equal expertise so you can get on with your busy schedule.
How often should I pump out my septic system?
In most cases, a septic tank should be emptied once every three to five years. Please keep in mind that your necessary cleaning frequency might differ depending on your usage.
Ways to avoid contaminating your septic system
Avoid discarding items into your septic system that are not biodegradable, such as feminine hygiene products, paper towels, etc.
Moderate your use of harsh household solvents and cleaners
Do not introduce water softener waste into the system
Do not use garbage grinders, to avoid sludge build-up
Avoid using commercial bacterial starters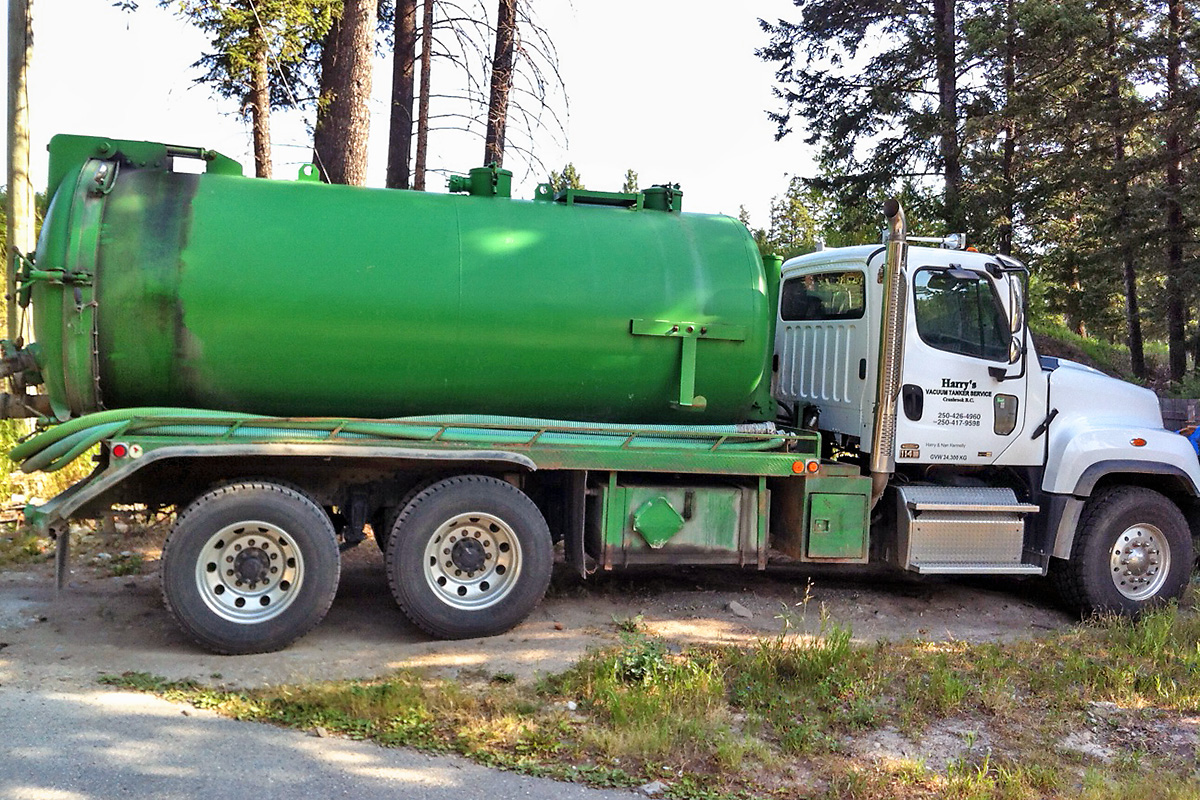 Rent a Porta Potty in Cranbrook
If you have a major event or project coming up, you'll want to be prepared in every way. We have portable toilets for your guests' or workers' convenience, and we've been supplying them to the community for more than 30 years.
Our customers count on us to provide prompt, reliable Porta Potty rentals for weddings, special events and construction or work sites.
What are the opening hours for Harry's Septic Tank Cleaning?
Monday to Saturday: 7 a.m. - 5 p.m.
Closed Sunday
Who is the owner of Harry's Septic Tank Cleaning?
Paul Kennelly owns Harry's Septic Tank Cleaning.
Contact info
Address: 2604 8th Ave S, Cranbrook, BC V1C 7E7
Phone: 250-919-2570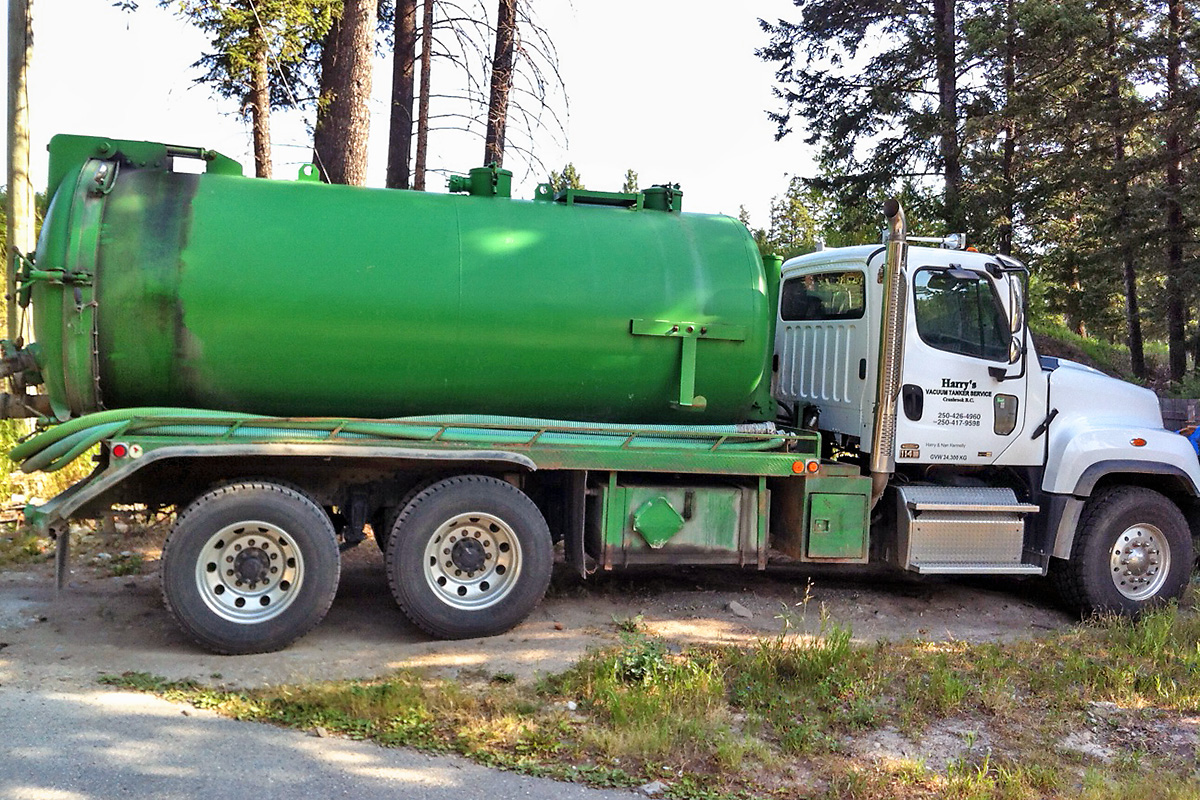 Harry's Septic Tank Cleaning Service—porta-potty toilet rentals for all outdoor events.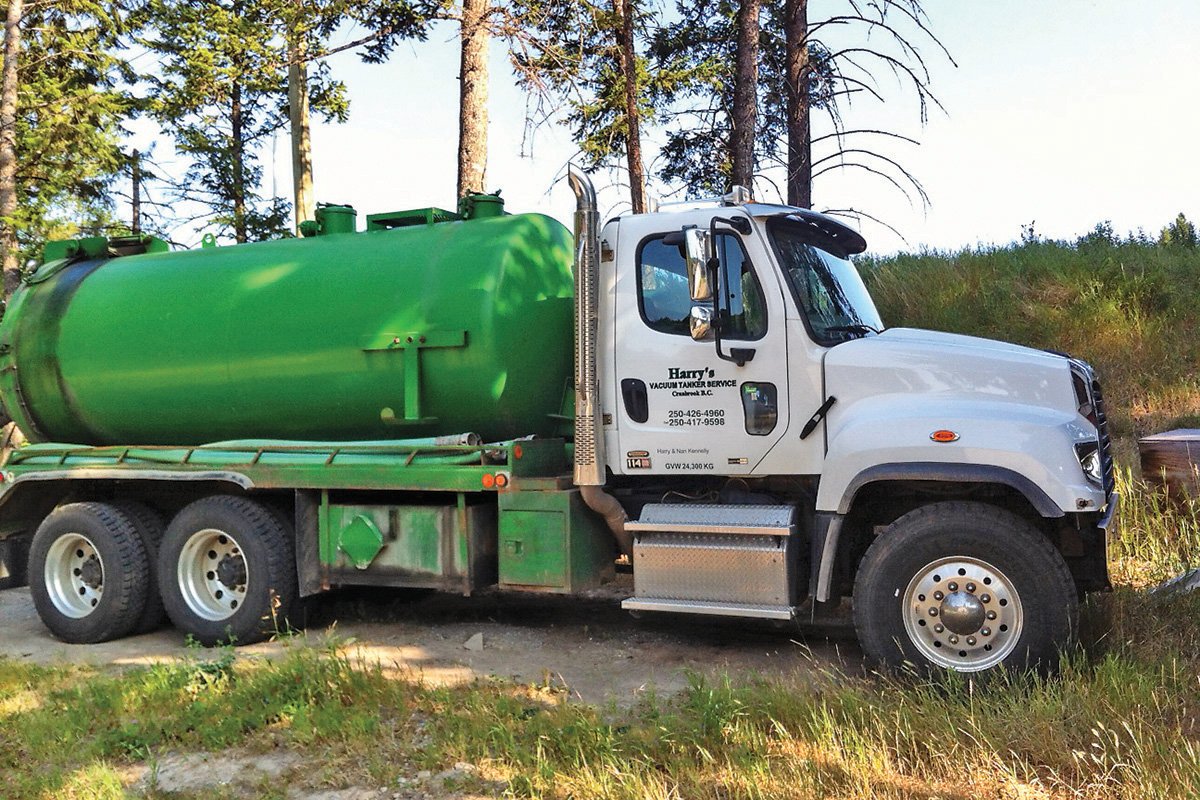 Harry's Septic Tank Cleaning Services proudly offers septic tank cleaning.