Since opening JSL Forum, we have steadily evolved to offer complete security and telecommunication solutions for customers of all sizes.
We have more than 30 years of international success under our belts, specializing in residential and commercial security systems, access control, video surveillance, phone systems, data network design and implementation, fibre optics and more.
Based in Cranbrook, B.C., we connect and protect the Kootenays—from Nelson to Sparwood, Creston to Revelstoke, and everywhere in-between.
Our team members are continually training on the latest technology and product offerings to be able to bring you the very best in service and support.
Get in touch with the JSL Forums team
To find out how JSL Forum can assist with your workplace communication or office/home security, call 250-417-0042.

JSL Forum's five-star customer reviews:
"Great working with Petra and her team."
~ JP, Google reviewer
"Exceptionally knowledgeable, professional and reliable."
~Veronika, Google reviewer
The #1 stop for a security system in Cranbrook
When it comes to the security of your home and business, the JSL Forum team takes the job seriously.
As a First Alert Professional Security Systems and a Honeywell Lyric Authorized Dealer, we ensure your location is protected with the most reliable security systems in the Kootenays.
Residential security systems
Rest easy with the latest in home security, knowing that you and your family are protected 24/7.
Honeywell's revolutionary Smart Home Security and the new Resideo brand combine the peace-of-mind of a security system with the convenience of a home automation system.
Honeywell Total Connect Remote Services offers smart home and business solutions for everyone. Use the app to remotely control your security system, video cameras and home automation system—anytime, anywhere.
Commercial security systems
Protecting your business investment has long since evolved from a simple lock on the front door. Now comprehensive solutions cover everything from intrusion alarms to access control and video surveillance with 24/7 remote-viewing access on your laptop or SmartPhone.
If you are located in Cranbrook and surrounding areas, we offer a range of commercial security solutions. You can even request a free Business Security Review today. Call 250-417-0042.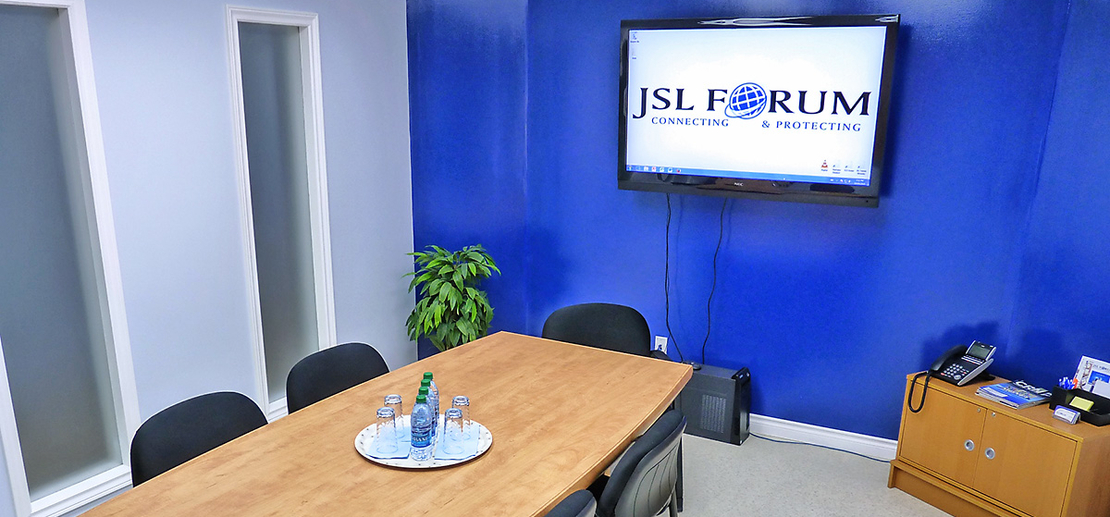 Phone systems and more for your Cranbrook business
If you're looking to install a new phone system in Cranbrook, you're in luck. JSL Forum can give your office a competitive edge with state-of-the-art communication systems.
We have the advantage of being able to compare manufacturers in order to find the system that meets your needs and budget. With the continued transition to VoIP, our vendors lead the way with Hybrid Telephone Systems capable of complete data and voice network integration. Innovation in technology has created feature-packed, user-friendly communication systems that continue to enhance business productivity.
We also specialize in data networking. From single office networks to connecting multiple offices at different locations, our team can design and implement a solution tailored to your specific needs.
With many applications using network connectivity, you may find that connecting your telephone system, computer system and security system through one network is more efficient and cost-effective. We can help you do so in a way that provides access to multiple applications from one central command centre.
Products and services offered by JSL Forum
Security
Exclusive Honeywell Lyric dealer in the Kootenays, offering a wide range of security solutions
Residential and commercial security systems with 24/7 UL-listed monitoring
Burglary and fire monitoring
Personal emergency response monitoring
Two-way voice monitoring
Panic and medical monitoring
Environmental monitoring (flood and temperature)
Sprinkler monitoring
Elevator monitoring
Video surveillance (including 4K Ultra HD technology), CCTV and Access Control
Home automation
Video intercoms
Telecom
JSL Forum is the Authorized NEC dealer in the Kootenays
Unified communications and cloud services
IP Telephone systems
Small, medium and enterprise business telephone solutions
PBX communication servers
Unified messaging systems with network access
Call centre applications with web integration
Centralized telecommunication management
Networking
Fibre optics networks
Structured wiring CAT5e- and CAT6e-certified
Local Area Networking (LAN) and Wide Area Networking (WAN)
Wireless LAN (WiFi access points and networks)
Network solutions consulting and design
What are the opening hours for JSL Forum?
Monday to Friday: 8 a.m. - 12 noon, 1 p.m. - 5 p.m.

Closed Saturday, Sunday and statutory holidays
Who are the owners of JSL Forum?
Wolfgang and Gabriele Brunnbauer
When was JSL Forum's first year of business?
1994
What payment methods are accepted by JSL Forum?
Visa, MasterCard, Cheque, Cash
Contact info
Address: 412 Cranbrook St N, Cranbrook, BC V1C 3R6
Phone: 250-417-0042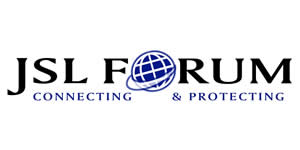 412 Cranbrook St N Cranbrook V1C3R6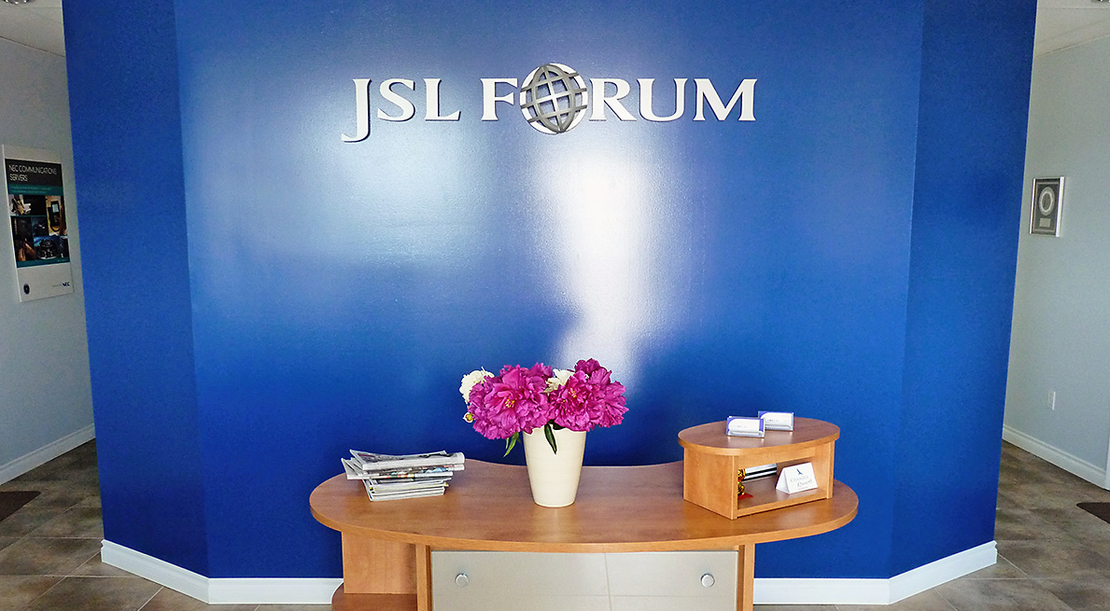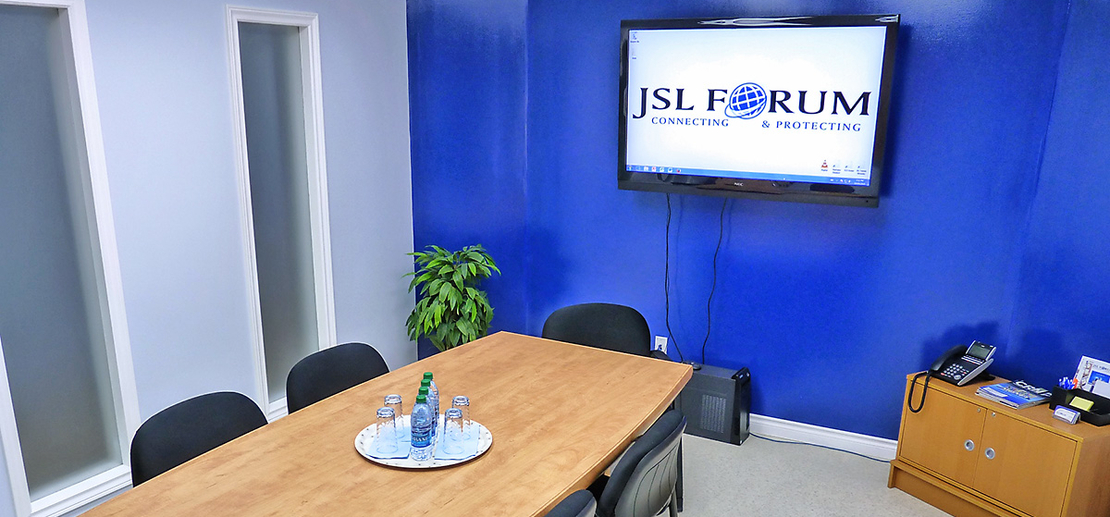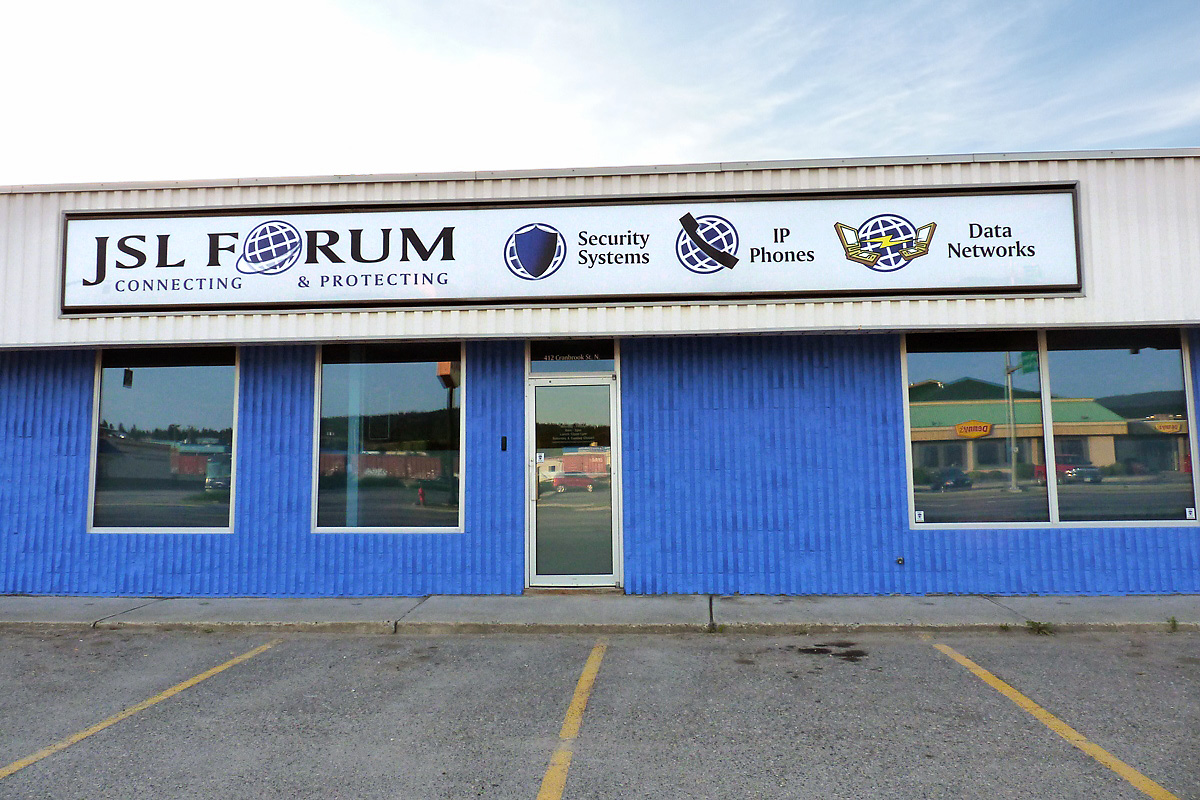 JSL Forum is located at 412 Cranbrook Street North in Cranbrook.
Meet Wolfgang and Gabriele Brunnbauer, owners of JSL Forum.