Do you need to install or replace your windshield, glass door, windows, shower door or other glass in Nelson? You've come to the right place. Kootenay Glass & Mirror is a full-service glass repair and replacement company serving the entire West Kootenay. We can service your vehicle, home or commercial venue—essentially, if it has glass, we can fix it. Give us a call and we will give you a free quote … it's that easy!
Our experienced staff members are eager to assist you in every way possible. We will help you with product selection and design for your individual project, providing that kind of "old-fashioned" service that the local public and contractors have come to rely on.
Kootenay Glass is independently owned and operated, and on-call for emergencies 24/7.
Get a free quote on your glass repairs in Nelson:
Give us a call at 250-352-5700 and find out how we can repair, replace or install your auto, home or commercial glass. We offer free estimates.
Customer five-star reviews for Kootenay Glass & Mirror:
"Kootenay Glass is my first choice when it comes to installing glass and mirrors. They are also very efficient and affordable and have great customer service. These guys care about getting the job done right. I highly recommend them." ~ Caralee, Google reviewer
"Dale was great. Cut my motorcycle windscreen and helped me get what I needed done." ~ Howard, Google reviewer
"I bought a new couch for my office and discovered the hallway was too narrow to turn through. Going through the window was the only option. Woody sent an employee to help safely remove the window and then reinstall it again once we got the couch in. They were professional, skilled and very reasonably priced! I am so thankful to Kootenay Glass for going out of their way to help us in a pinch!" ~ Catherine and Andrew, Google reviewers
This is just a sampling—check out the rest of our Google reviews from happy customers.
Nelson glass repairs for auto, commercial and home

All our technicians have been trained and certified to fix all different types of glass, from storefront glass replacement to rock-chip repairs on windshields. We are educated on the Vehicle Safety Standards that apply to windshield and stationary glass retention, and we understand the important role glass plays in the structural integrity of modern vehicles. In fact, we guarantee all of our auto glass installations against leakage and faulty workmanship for as long as you own your car.
Our technicians duplicate the original equipment systems and methodology for replacement of glass to ensure exact restoration to original equipment manufacturer specifications. This attention to detail avoids costly problems caused by leaking and unsafe installations.
We feel we can offer exceptional service and be competitive without compromising quality and customer safety.
Repairing, replacing and installing windows in Nelson

We offer window repairs and replacements in Nelson, as well as assistance in the planning and selection of windows and doors. Our staff will offer full support and technical assistance, working closely with your architect or builder. All of our windows are custom-made and designed to lower your heating, cooling and maintenance costs. Whether you are replacing your current windows or building a new home, Kootenay Glass has windows that offer incredible durability and are manufactured to the highest quality standards in the industry.
When your project requires residential or commercial windows with special colour appeal, energy savings and style, Kootenay Glass has the perfect choice. Our vents, casement and fixed windows feature heavy-duty corner keys with mitred corners, superior hardware and double weather-stripping in thermal and non-thermal configurations.
Installing or repairing shower doors for Nelson clients
Beautiful bathrooms begin with Kootenay Glass & Mirror!
Whether you are planning to build a new bathroom or renovate your current one, Kootenay Glass & Mirror offers you an extensive line of custom frameless shower doors that will have you satisfied for years to come.
What are the opening hours for Kootenay Glass & Mirror?
Monday to Friday: 8 a.m. - 5 p.m.
Saturday: 9 a.m. - 2 p.m.
Emergency service: 24/7
Who is the owner of Kootenay Glass & Mirror?
Woody Wudkevich
First year in business for Kootenay Glass & Mirror
1991
What payment options does Kootenay Glass & Mirror accept?
Interac, Visa, MasterCard, Cheque, Cash
Contact info
Address: 206 Lakeside Dr, Nelson, BC V1L 6B9
Phone: 250-352-5700

206 Lakeside Dr Nelson V1L6B9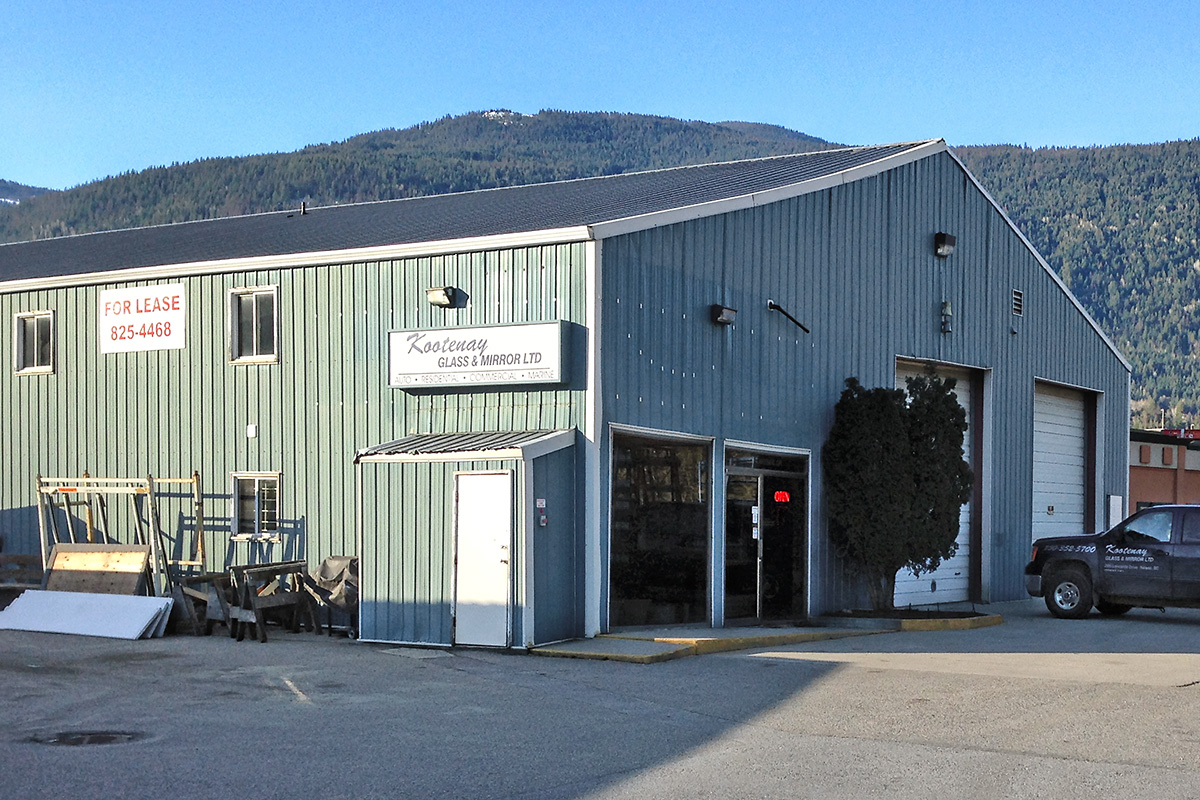 Kootenay Glass & Mirror is located at 206 Lakeside Drive in Nelson.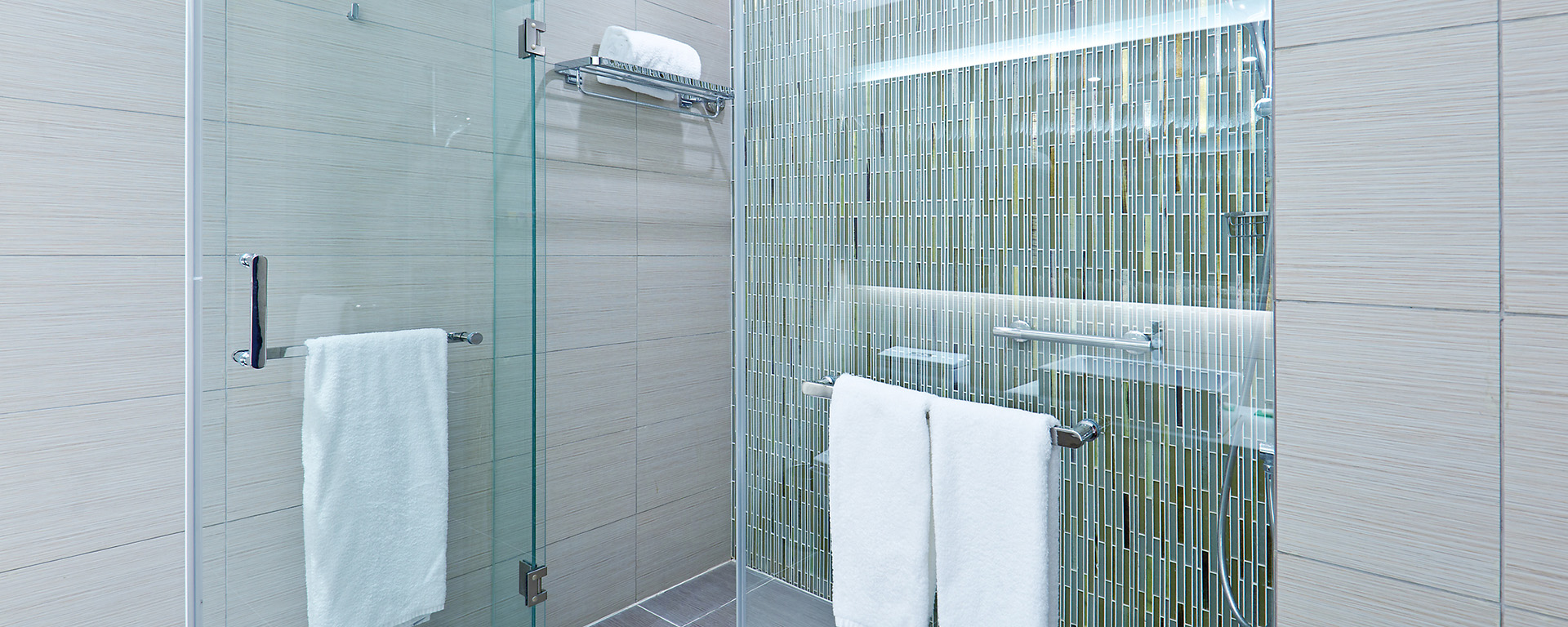 Kootenay Glass & Mirror specializes in custom frameless shower doors and enclosures.