Kootenay Industrial Supply is a full-service tool and equipment shop with locations in Nelson and Castlegar. We employ factory-trained mechanics and have a stellar reputation, so our customers come to us from all across the West Kootenay region.
We offer our quality industrial tools and hydraulic equipment for either rent or purchase.
As an authorized dealer for Husqvarna, Toro, Jonsered, Shindaiwa, MTD, Echo, Honda, Bear Cat and King—we service what we sell.
Get a quote on industrial equipment in the West Kootenay
Give us a call at 250-304-2900 (Castlegar location) or 250-352-5301 (Nelson location).
Kootenay Industrial Supply's five-star customer reviews:
Nelson location
"We recently bought a ride-on mower from here and we were impressed by the knowledge and professional advice that we received from the staff. They took time to answer all our questions and more. It was a real pleasure to do business with them and without question we will be back in the future. The mower was of excellent quality and we highly recommend anyone to shop at this store." ~ Madeleine, Google reviewer
"KIS goes beyond expectations to help and please you. The staff and products and service are excellent. Keep up the great customer service." ~ Lenny, Google reviewer
"I've dealt with KIS for years—I find their service is great, helpful and they carry a broad selection of industrial stuff." ~ Mas, Google reviewer
Castlegar location
"This company is the poster-child for "buy local." Not only do they have a great selection, they stand by their equipment and servicing. We are certainly not their largest customer, but we have dealt there faithfully for close to 10 years. Wayne's commitment to quality customer service extends throughout the company. They provide a superior product, but more importantly, their ongoing service commitment is excellent. We highly recommend Kootenay Industrial for all your outdoor power equipment." ~ Bob and Martha, Google reviewers
"Good service. Good selection of new equipment & industrial supplies." ~ Erik, Google reviewer
"Seemed to be a good man running the place who dropped what he was doing to speedily take care of what I came in for. He ran outside to bring me an important piece of paper I'd forgotten inside in my rush. I already liked the look and feel inside before the guy who must be the owner treated me like gold. Thanks, mister, you made my afternoon." ~ Lawrence, Google reviewer
What types of outdoor and industrial equipment are available at Kootenay Industrial Supply?

We rent and sell an ample selection of outdoor power and industrial equipment in Nelson and Castlegar, including:
Chainsaws: We offer quality Echo and Husqvarna chainsaws at an affordable price.

Leaf blowers: We carry a large selection of Echo, Husqvarna and Shindaiwa leaf blowers.

Trimmers: Keep your green spaces looking tidy with one of our Echo, Husqvarna or Shindaiwa trimmers.

Tractors and lawn mowers: We carry a variety of different ride-on tractors and mowers. This ergonomic option makes outdoor work easier and faster.

Log splitters: We are happy to offer industry-leading Bear Cat log splitters.

Pressure washers: Our Nelson and Castlegar stores have a variety of BE pressure washers available.
I need to buy or rent tools in Nelson or Castlegar: What can I find at your West Kootenay shops?

Our inventory has all the tools you need to complete your project, including:
Drills: Our Hitachi drills are both reasonably priced and durable, making them a top choice for home and commercial builders alike.

Grinders: We carry a selection of affordable Hitachi grinders.

Nailers and staplers: For your fastening needs, we have a variety of nailers and staplers in stock.

Cut-off saws: Our cut-off saws come at a price you can manage, and they're made by the brands you trust.

Welders/welding equipment: If you need to do some welding in Nelson or Castlegar, come and see us for tools and welding supplies.
I need to find a hydraulics shop in Nelson or Castlegar: Can I count on Kootenay Industrial Supply?

Of course! We are proud to say we are an Aeroquip Hydraulics Distributor. Our inventory is packed with hydraulics equipment and accessories, such as crimp fittings, adaptors, hoses, presses and more. We have the equipment and knowledge to fix or make all your hoses or hydraulic lines—from putting new ends on your garden hose to making new lines for your excavator, skidder or farm tractor.
What are the opening hours for Kootenay Industrial Supply?
Nelson
Tuesday to Friday: 8 a.m. - 5:30 p.m.
Monday and Saturday: 8:30 a.m. - 4:30 p.m.
Closed Sunday and holidays
Castlegar
Monday to Friday: 8:30 a.m. - 5 p.m.
Saturday: 8:30 a.m. - 4:30 p.m.
Closed Sunday and holidays
Who are the owners of Kootenay Industrial Supply?
Wayne Chanasyk and Randy McLean
What payment options does Kootenay Industrial Supply accept?
Interac, Visa, Mastercard, Cash
Contact info
Address:
Nelson location: 323 Vernon St, Nelson, BC V1L 4E3
Castlegar location: 2181 Columbia Ave, Castlegar, BC V1N 2W9
Phone: 250-304-2900 (Castlegar location) or 250-352-5301 (Nelson location)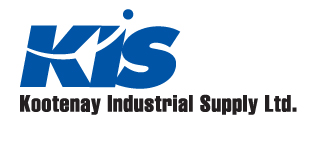 323 Vernon St Nelson V1L4E3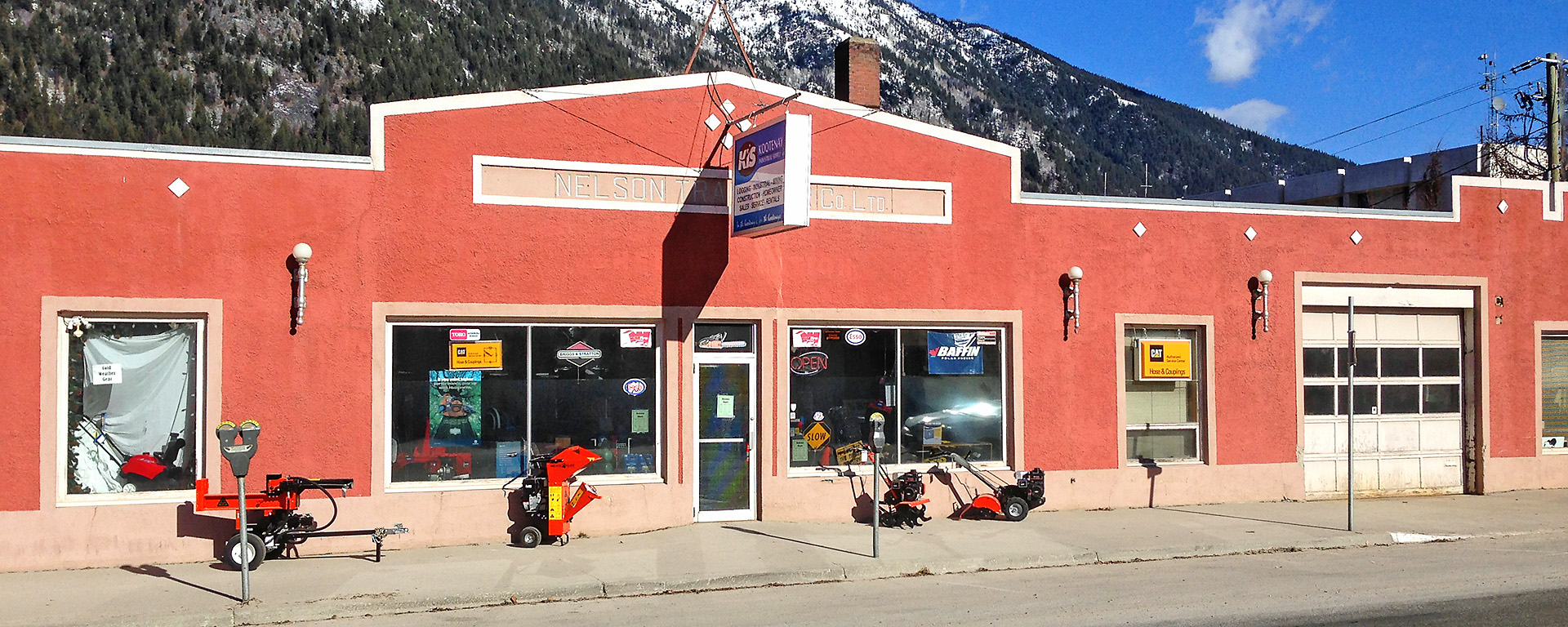 Kootenay Industrial Supply is located at 323 Vernon St, Nelson, BC