Do you want your vehicle to run at its highest efficiency? Kootenay Motors can help!
We first opened our doors in 1929, providing residents of Nelson, B.C., with expert automotive services. Over the years, our company has expanded to offer a full range of services—from motor tune-ups and cooling system maintenance to out-of-province inspections.
Ray Ellis brought his talent and leadership to the company when he purchased it in 2007. Under his guidance, Kootenay Motors has grown to become one of the most highly recognized car repair shops serving Nelson and the West Kootenay region.
Our company is equipped with top-notch machinery and highly certified technicians, offering clients an effective combination of traditional values, modern outlook and the best equipment available.
We also carry a number of products and parts, including trailer hitches and accessories, electrical wiring, ball mounts, vehicle accessories, cargo management and other useful items.
Call us to ask about tire prices, vehicle inspections and auto repair services in Nelson, B.C.
We're here to answer your questions, provide an estimate or book you an appointment for an automotive inspection or repair service.
Call us at 250-352-5383 or fill out our online booking form.
Five-star customer reviews for Kootenay Motors:
"Ran into car issues travelling from Calgary to Nelson. Ray took us at the last minute and worked on the car ASAP so we could get back on the road safely. Really appreciate the great service and prompt work!" ~ Marcello, Google reviewer
"Reliable and trustworthy service. Well organized with appointments and estimates. Willing to spend time explaining issues. I have experienced particularly terrific service with Kootenay Motors and I highly recommend this business." ~ Janice, Google reviewer
"More than accommodating when I needed an inspection. Kept my car safe for my family. Very helpful with walking me through the process of getting B.C. plates on my car. Trustworthy service with a smile." ~ Adrian, Google reviewer
What does Kootenay Motors offer in terms of auto repair and maintenance services in Nelson, B.C.?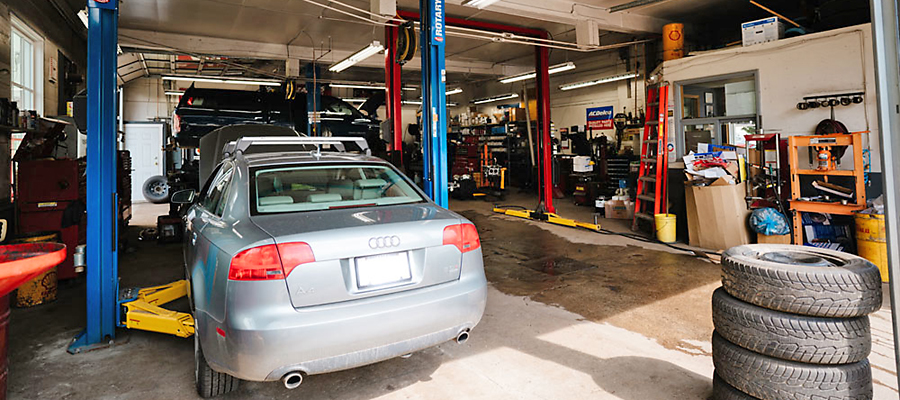 Whether your vehicle is domestic or imported, we have the necessary diagnostic tools and knowledge to assess and repair any problem you may encounter.
We offer full-service auto repair and maintenance—from tire changes and air conditioning to more intensive jobs such as engine work.
Our auto repair services include:
Tire storage
Oil changes
Starters
A/C repairs
Automobile repair
Cooling systems repairs
Engine replacements
Fuel injection system
Radiators
Tires
Transmission service
Wheels and tire rotation
Shocks
Struts
Alternators
CV joints
Brakes
Computer diagnostic testing
Electrical systems diagnostics
Front ends
Power steering flush
Timing belts
Tune-ups
Brands carried: BF Goodrich, Michelin Tires, Uniroyal, Mobile Lubricants, Monroe Suspensions, Nissan, Raybestos, Fram Filters, AC Delco
What are some of your best selling automotive products and parts?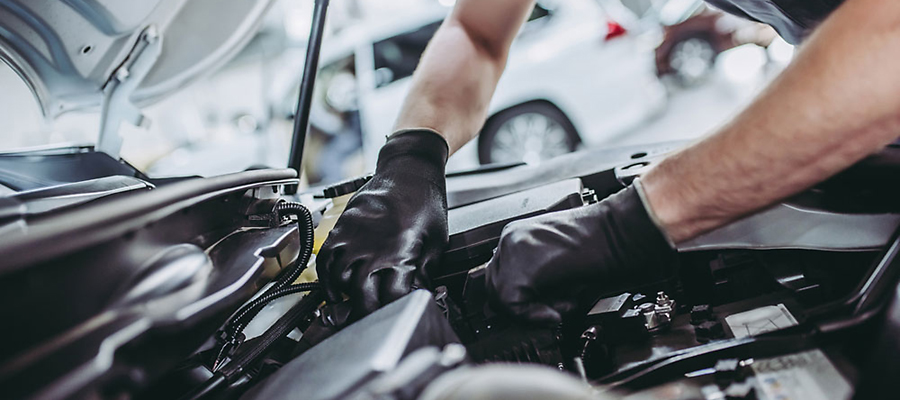 Towing packages
Efficient towing hitches can make a difference when you offer roadside assistance to another motorist or if you need to pull your boat or camping trailer. We carry a selection of towing packages from leading brands such as Curt, Draw-Tite and Hidden Hitch.
Mobil1 motor oils
Choose only the best motor oil if you want to get the best automotive performance from your vehicle. Kootenay Motors carries Mobil1 motor oils to help you achieve the highest level of engine efficiency.
The EFI FlashScan program
Kootenay Motors offers FlashScan from EFI Live to our clients. This program can assess, log data and reprogram your vehicle, letting it reach its maximum performance and provide unparalleled drivability.
ACDelco automotive parts
Kootenay Motors puts its trust in ACDelco parts. ACDelco's products consistently exceed the highest industry standards in the market today.
What do mechanics look for when doing a vehicle inspection?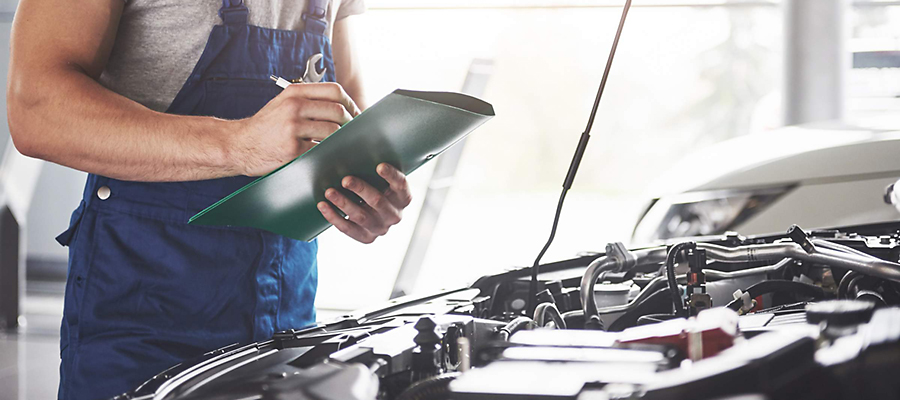 When we look over a vehicle for a safety inspection, these are some of the areas we focus on:
Steering system and alignment: Keeping your steering system in good working order is a safety must, and poor alignment can have a detrimental effect on your vehicle.

Tire condition: We check to see how much wear there is left on your tires, and whether they need repair or replacement.

Windshield condition: We look over your windshield for any chips or cracks that could pose a safety risk.

Brake performance: An important part of any inspection is making sure the brakes work. If they are worn down or broken, we can replace the brakes or brake pads as needed.

Functionality of headlights, brake lights, turn signals, high beams and other lights: We systematically check every light on your vehicle to ensure no bulbs need to be replaced (and no wiring needs to be repaired).

Seatbelts: We also check to make sure you have working seat belts—something you should expect from any automobile inspection.
We also check for any fluid leaks or other major mechanical problems with the automobile.
When is a vehicle inspection necessary?
There are several scenarios that might necessitate an automotive inspection.
For instance, registering a vehicle from out-of-province requires a provincial safety inspection if the vehicle is more than four years old.
More commonly, people want a vehicle inspection before making a purchase. Buying a new or used car or truck is a major investment—don't make it lightly. Have our mechanical experts take a look. We can use our diagnostic equipment to foresee problems you may never have anticipated otherwise. Knowing any flaws in the vehicle ahead of time can help you make a more informed decision.
I need to buy tires in Nelson. How can Kootenay Motors assist?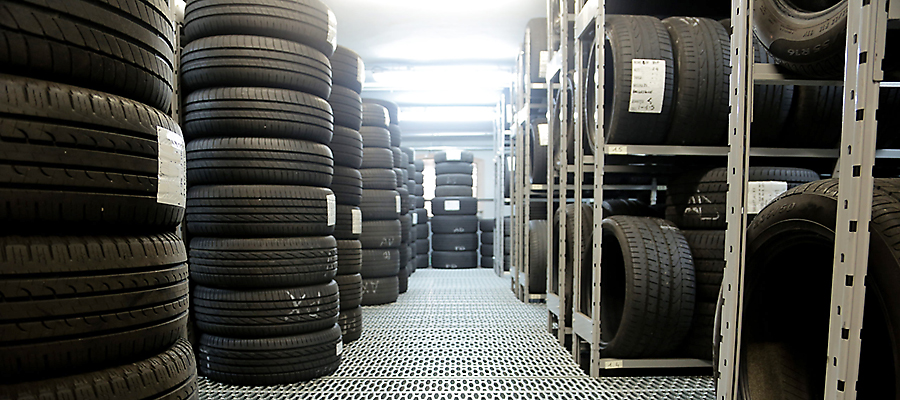 Kootenay Motors can offer you the best deal on a new set of tires in Nelson.
Enjoy your summer tours without worry and navigate Kootenay winter roads with ease, thanks to our selection of tires from some of the world's trusted brands, namely Michelin Tires and BF Goodrich Tires.
We also offer tire storage, and do wheel alignments and tire rotations.
What are the opening hours for Kootenay Motors?
Monday to Friday: 8 a.m. - 5 p.m.
Closed Saturday and Sunday
Who is the owner of Kootenay Motors?
Ray Ellis
What payment options does Kootenay Motors accept?
Visa, Mastercard, Cheque, Cash
Contact info
Address: 213 Baker St, Nelson, BC V1L 4H4
Phone: 250-352-5383

213 Baker St Nelson V1L4H4