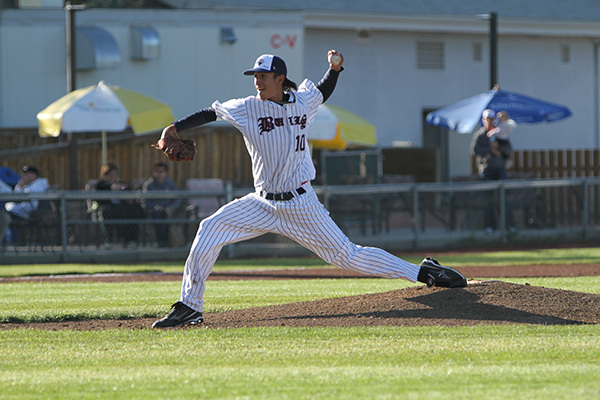 The Lethbridge Bulls Baseball Club, located at Spitz Stadium, 2425 North Parkside Drive in Lethbridge, Alberta, was an expansion club in the Western Major Baseball League (WMBL) in 1999.
Now, the Lethbridge Bulls are gearing up for the 2018 season!
Founded by Doug Jones, the Bulls were successful right from the beginning.
Current Bulls president and general manager (GM), Kevin Kvame, who acted as an advisor with Jones, became the Bulls' first GM in 2002. That same year, the Bulls had their first season for the WMBL and their long-time rivals, the Medicine Hat Mavericks, were born.
The WMBL has seen a rapid increase in the size of the rosters—the number of games that each team plays—and the number of collegiate players on each team.
The Bulls have been very proud to be part of the influence that has seen the league grow into what it has become today.
The 2018 season for the Bulls represents the team's 20th season in the WMBL.
During the Bulls' tenure in the league, they have won four Western Division titles and advanced to the WMBL Championship Series in 2007 before losing a heartbreaking final in 2007 to the champion, the Swift Current Indians.
In 2012, the Bulls fielded the league's Most Valuable Player (MVP), 2B/OF Ridge Gonsoulin. Ridge also established a new WMBL single-season consecutive game-hitting streak by safely hitting in 25 straight games during the summer of 2012.
The Bulls are excited about the upcoming years in the WMBL and look forward to many more successful seasons on the field at Spitz Stadium.
Henderson Park became Henderson Stadium which became Spitz Stadium in 2008 after Spitz signed on for a 15-year deal.
The stadium has came a long way from the days of establishing the funding to build the grounds to the present-day Spitz Stadium, where the Bulls are very pleased to be able to show off their video board, prime seating and more this season.
Hours of operation - office
Monday - Friday 9 a.m. - 5 p.m. Closed Saturday and Sunday
General manager
Kevin Kvame
Field manager
Tyson Ford
Founded
1999
Awards
2000, 2003, 2006, 2007 Western Major Baseball League West Division Champions
Awards
Jesse Sawyer - 2011 WMBL MVP
Payment options
Interac, Visa, MasterCard, Cash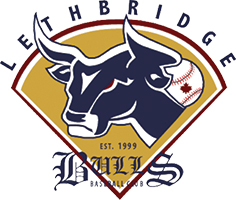 Spitz Stadium 2425 N Parkside Dr Lethbridge T1J4W3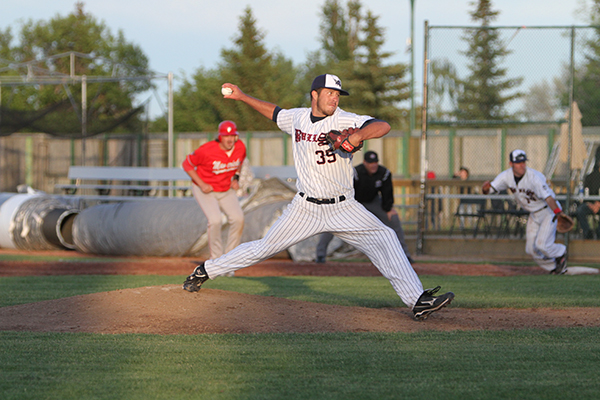 The Lethbridge Bulls are excited about the upcoming years in the WMBL.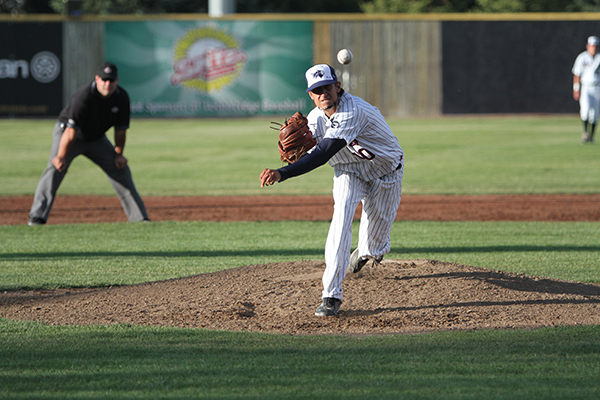 The 2019 season for the Lethbridge Bulls represents its 21st in the WMBL.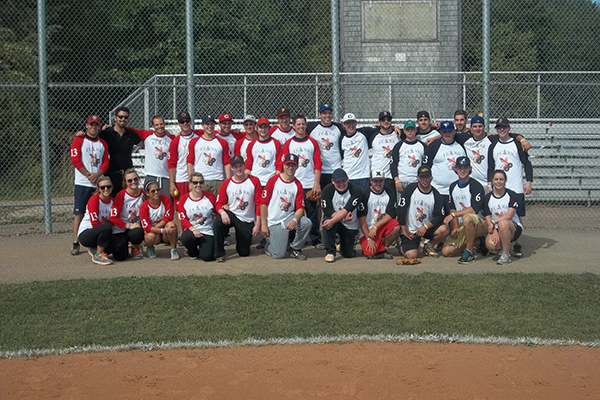 Founded by Doug Jones, the Bulls were successful from the beginning.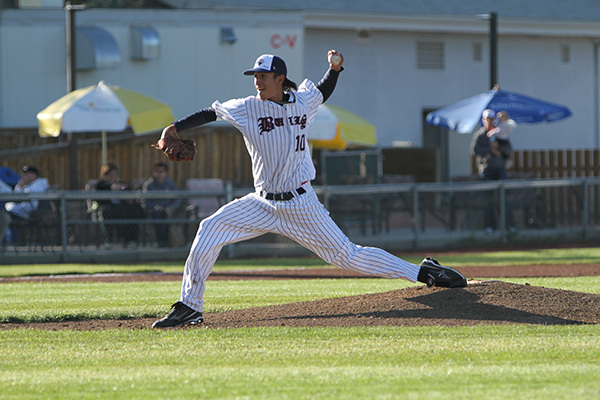 The Lethbridge Bulls gear up for the 2019 season!