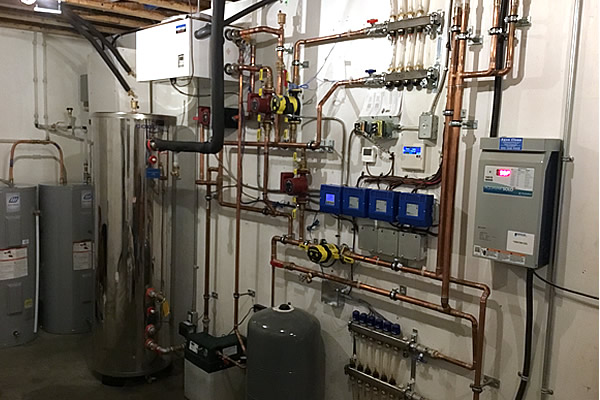 What is hydronic heating?
Hydronic heating is a safe, comfortable, economical and flexible way to heat any home or commercial building.
Hydronic systems
Hydronic systems circulate hot water from a central boiler to radiators, baseboards, radiant floor coils or radiant tubing in ceilings of each room through pipes.
Whether you're undergoing renovations (replacement heating system) or new construction, hydronic heating is a smart option.
Advantages of hydronic heating:
Heat is evenly distributed—forced air from a furnace creates hot and cold drafts

Hydronic systems heat by convection and radiation without the use of system blowers
Hydronic heating systems radiate heat through a sealed system (home is cleaner and you are healthier)
Very quiet—no noise from

air moving in ducts, loud blowers or large motors from furnaces

Minimum movement of allergens and dust particles

Space saver—

no extra ductwork (resulting in reduced square footage in your home or business)

Heating zones allow you to customize the heating level per room

Have warm feet through in-floor radiant heating

Sustainable—

alternative energy sources (ground-source heat pumps or solar panels) can be combined with a hydronic system

Adaptable—

heats anything around the home (greenhouses, garages, swimming pools, hot tubs, spas and more)
Hydronic heat is usually in one of three basic configurations:
1. Simple wall-hung boiler
2. Traditional boiler and indirect tank
3. Expanded system
Products and services offered:
High-efficiency hydronic systems

Solar heating

Geothermal heating
Infloor heating
Plumbing and gas fitting—new construction only
Boilers

Gas

Pumps
Snow melting
Owner and certified technician
Mat Gagor
Certification
Industry Training Authority (ITA)-certified heating technician and geothermal technician
Certification
Canadian GeoExchange Coalition (CGC)-accredited geothermal installer, geothermal designer and qualified company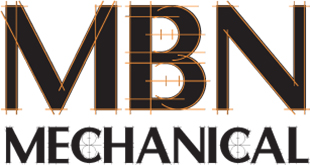 2336 Goose Creek Rd Castlegar V1N4T5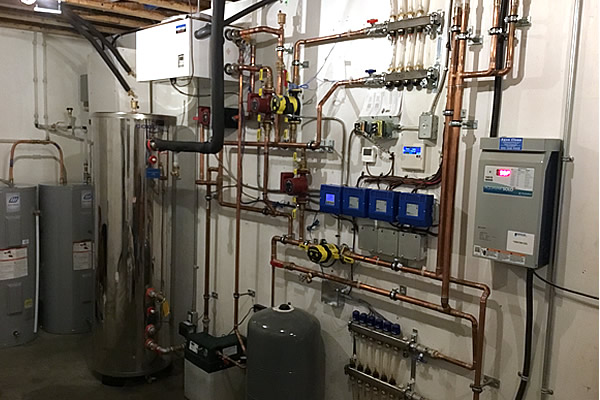 Call MBN Mechanical for multi-fuel and hybrid system maintenance.