If you need acrylic nails or a hairdresser in Cranbrook, Miz Teaz House of Hair should be the first place you call. Come here for a full range of hair services, including colour, haircuts and formal styles—allowing you to look your best and find a style that works for you.
Whether you need your nails done for a wedding or regular beauty maintenance, Miz Teaz also offers acrylic nail services at a reasonable price. Put self-care at the top of your priority list, and book an appointment today.
Call to book a nail or hair appointment in Cranbrook
To book your pampering experience or to inquire about hair or nail services, call 250-417-0582.
What customers are saying about Miz Teaz House of Hair:
"Misty is a pleasure to talk to and has a great setup. She was able to book an appointment for me and then, when I had to postpone, book another the next day. My hair looks like I wanted it to and that's not an easy task. I wouldn't hesitate to come back. Thank you Misty." ~ Chris, Google reviewer

What hair services are offered at Miz Teaz House of Hair in Cranbrook?
If you need a hairdresser in Cranbrook, we are here for you, offering a range of services:
Women's haircuts and styles: We take pride in being up-to-date on all the latest trends in women's hair styles, giving you a look that makes you feel confident and vibrant.

Men's haircuts and styles: At Miz Teaz, we also offer men's haircuts and styles. Our equipment is top-notch and we are skilled at creating modern styles.

Children's haircuts and styles: Bring your little ones in for a haircut, and you will be amazed. We can give them professional cuts and styles, while making them feel at ease in the chair.
I need a Cranbrook hairdresser who specializes in hair colour. Can Miz Teaz House of Hair assist?
Miz Teaz is here to help you with your hair colour emergency, correction, makeover or maintenance.
Hair colour services offered include:
Root touch-ups
Brighten up your appearance with an affordable root touch-up, and feel like your best self again.
Full and partial foils
The foiling technique can create awesome highlights or brilliant colours strategically placed throughout your hair.
Colour correction
If you've suffered a hair colour mishap and need to have it fixed, don't worry! We can use quality hair care products to correct it.
Specialty and fun colours
We love a challenge, and we love doing funky, creative colours—don't be afraid to ask!
How are acrylic nails applied?
When you first decide to get acrylics, you will have a chance to go over all your preferences. You will choose a desired shape, length and colour before getting started, so we're both on the same page.
Your natural nails are then cleaned and filed, with artificial tips placed if you have requested additional length.
Next an adhesive is brushed onto the nails, and the acrylics are applied over top.
Finally, the acrylic nails are filed to your desired shape. Additional accessories or nail art can be applied at this time, if desired.

What are the main advantages of acrylic nails?
There are several reasons to invest in acrylic nails:
Aesthetics: Acrylic nails can be done in all different colours and styles.
Durability: Acrylics last longer than gel nails and are more durable than natural nails.
Natural look: They can be made to look as natural as you like.
Protective ability: If your natural nails are weak, acrylics can provide protection from breakage.
Cost-effective: Acrylic nails tend to be less costly than gel nail applications.
Contact info
Address: 1714 - 2A St S, Cranbrook, BC V1C 1E4
Phone: 250-417-0582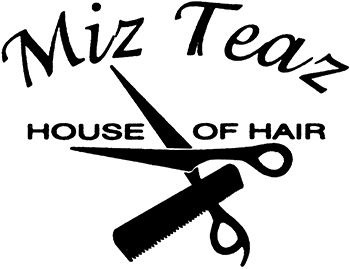 1714 2A St S Cranbrook V1C1E4