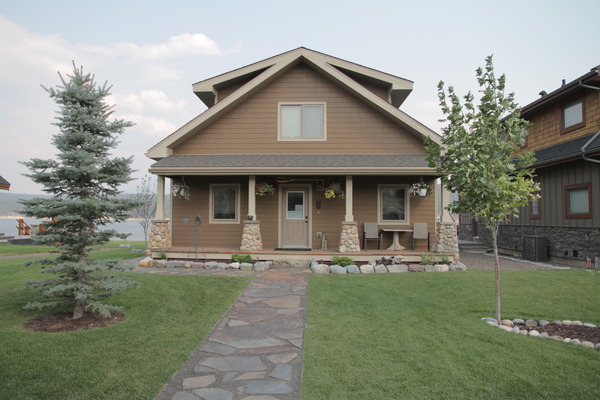 When you're planning your new home, you'll want the contractors you choose to be the best in the industry. Pelletier Construction Ltd. is a family-run Cranbrook company owned by Roger Pelletier, a second-generation builder. They've been in business for more than 40 years, building beautiful homes for Kootenay residents.
Ready to take on your next building project
Roger Pelletier will take a hands-on approach to building your house, and will professionally guide you every step of the way through the creation of your dream home.
Pelletier Construction offers a fast and efficient process, building your home in three months from foundation to finish.
The advantages of choosing a Nelson Prefabricated Home
Pelletier Construction is a registered dealer of Nelson Prefabricated Homes. These houses come with an Assurance of Excellence and a number of floor plans to select from, so your home will reflect your personal style. Alternatively, you can choose to have it custom-built if you want something more unique.
Prefabricated homes have distinct advantages:
They are faster to build.
They require less labour, and therefore less cost.
Building prefab homes results in less material waste, another way it saves you money.

Nelson Prefab Homes are precision-built to meet strict standards, and they are inspected along the way to ensure everything is up to code.

The roof, floor and walls of these homes are made in a climate-controlled facility. This prevents the wood from warping or swelling due to exposure to the elements. The result is straighter walls and less cracking and nail pops
Contact Pelletier Construction Ltd. for an estimate
We know you can't wait to get started on your upcoming construction. Call Pelletier Construction Ltd. at 250-426-7376 and get an estimate on your next project.
Hours of operation
Monday - Sunday 8 a.m. to 6 p.m.
Serving the East Kootenay