At Playmor Power Products, we take outdoor recreation seriously. That means bringing in machines for every season, made by the brands our customers trust. It also means servicing what we sell!
Our business is a locally owned and operated company located in Crescent Valley, British Columbia.
Whether you're waist deep in snow or just itching to get to the track, we're here to help you get where you need to go. Ready to rip it up on the lake during the hot summer months? Playmor Power Products offers an extensive selection of Sea-Doos as well.
Brand and suppliers Ski-Doo, Can-Am, Sea-Doo, Yamaha, Ariens, Jonsered, Echo, Karavan
Contact us to ask about our snowmobiles, ATVs, bikes or other products and services
Give us a call at 866-969-7111 to find out more about our inventory and services.
Five-star customer reviews for Playmor Power Products:
"Gary, Emily and Bob are fantastic staff. Answered many questions and supported my first year as a snowmobile owner. Thanks for taking care of your locals." ~ Dono, Google reviewer
"On a tour through the Kootenays and had tire issues. These guys had in stock tires for my bike and were able to take care of me right away. Fantastic guys, fantastic shop!" ~ Scott, Google reviewer
"I have a newer Summit. Playmor was nearly half the price to buy and program a spare electronic key compared to other dealerships. You are lucky to have a dealer like this in your area. I will be stopping in for competitive priced items as we drive through from the Coast." ~ Dean, Google reviewer
This is just a sampling; check out the rest of our stellar Google reviews.
Get ready for winter: Shop for a snowmobile in Crescent Valley

We are passionate about power sports at Playmor Power Products in Crescent Valley. Our inventory is full of sleds that will make your winter adventures unforgettable.
Our selection of snowmobiles for sale includes:
Crossover machines
Mountain sleds
Recreation-utility machines
Touring and touring-utility sleds
Trail sleds
Luxury performance snowmobiles
In addition to new and used sleds, we also carry snowmobile parts, supplies and apparel.
Visit us in Crescent Valley to buy a new or used ATV

We have new and used ATVs available to suit any price point and comfort level. Can-Am and Yamaha are two of our top brands, featuring some excellent all-terrain vehicles, including:
DS (Can-Am)
Renegade (Can-Am)
Outlander (Can-Am)
Yamaha sport
Yamaha utility
We bring in new and used machines regularly, so be sure to call or visit us to see what we currently have in stock. You can also shop from our online inventory and find your perfect ATV in Crescent Valley.
Motorcycles and dirt bikes in Crescent Valley

Get a new or used motorcycle at Playmor Power Products, and take on the open road in style. We also have competition and recreational dirt bikes available, as well as cruisers, scooters and more.
We sell and service a number of Yamaha and other brand-name bikes, including:
Competition dirt bikes
Recreation dirt bikes
Scooters
Cruiser/V-Twin bikes
Street bikes
Side-by-side off-road vehicles in Crescent Valley
We also carry an extensive range of side-by-side machines. Check out our side-by-side page for more information.
What are the opening hours for Playmor Power Products?
Monday to Saturday: 8 a.m. - 5 p.m.
Closed Sunday
Who owns Playmor Power Products?
Jim Bradbury and Bob Gretchen
What payment options are accepted by Playmor Power Products?
Interac, Visa, MasterCard, Cash
Contact info
Address: 1045 Playmor Rd, Crescent Valley, BC V0G 1H0
Phone: 866-969-7111

1045 Playmor Rd Crescent Valley V0G1H0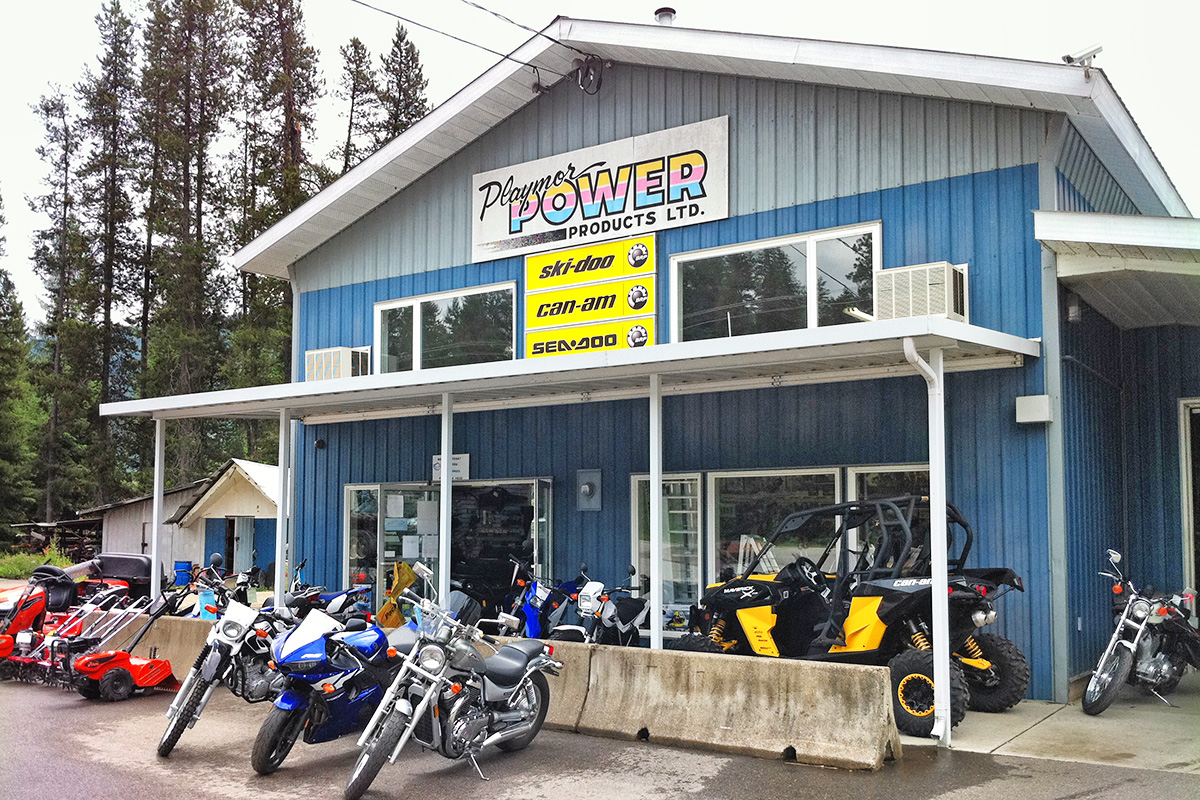 Playmor Power Products Ltd. is located at 1045 Playmor Rd., Crescent Valley, BC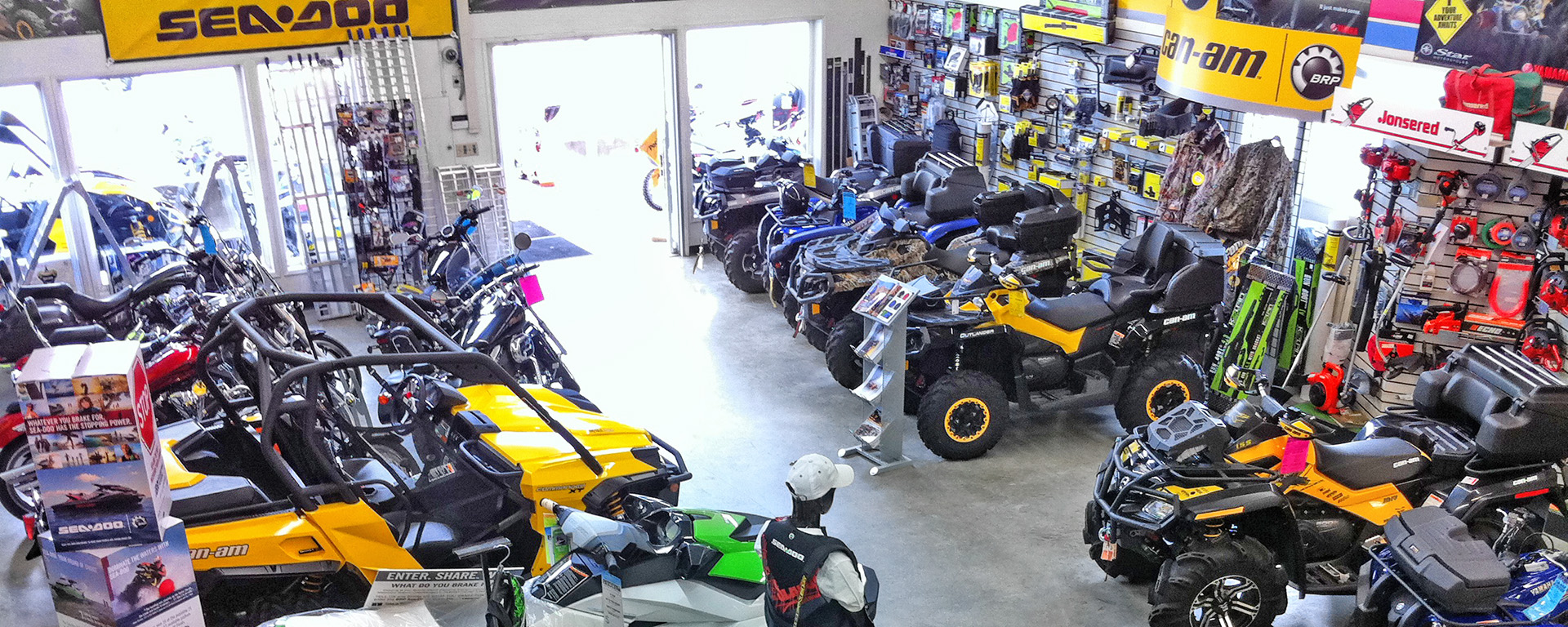 Playmor Power Products has machines for every season, made by the brands our customers trust.