From concept to completion, Steeples Construction can build a dream home just for you. With 30 years behind us, we are experienced local builders with a proud reputation for quality workmanship and personalized service.
What type of custom home do you want? We can build a unique home that fits your lifestyle. Do you want an energy-efficient home with lots of natural light? Do you need a home office or a kitchen designed for nearby entertaining or supervising studying children? What about an extra-large garage for your toys? We can build exactly what you want and need.
From buying the lot to putting out the welcome mat, building a home from scratch is an exciting process. But it can also be stressful because a new home is one of the most important investments in your lifetime. We offer competitive rates and will create a detailed budget so you know what to expect.
Steeples Construction also builds custom commercial buildings as well as undertaking renovations of residential and commercial buildings. No job is too big or too small for our team of professionals. We are willing to build in the following East Kootenay communities: Cranbrook, Kimberley, Creston, Fernie, Sparwood, Elkford, Wasa, Invermere, Fairmont Hot Springs, Radium Hot Springs and Golden.
Do you want a free estimate for your construction project?
Contact us to request a no-obligation free quote—it's a great place to start turning your dreams into a reality!
Call us today at 250-489-1617. Or fill out our easy form to request a free estimate.
Five-star customer review for Steeples Construction:
"We would definitely recommend Steeples Construction—their workmanship and quality were fantastic. It was on time and very close to budget. They got the house done and put together a great build for us." ~Misty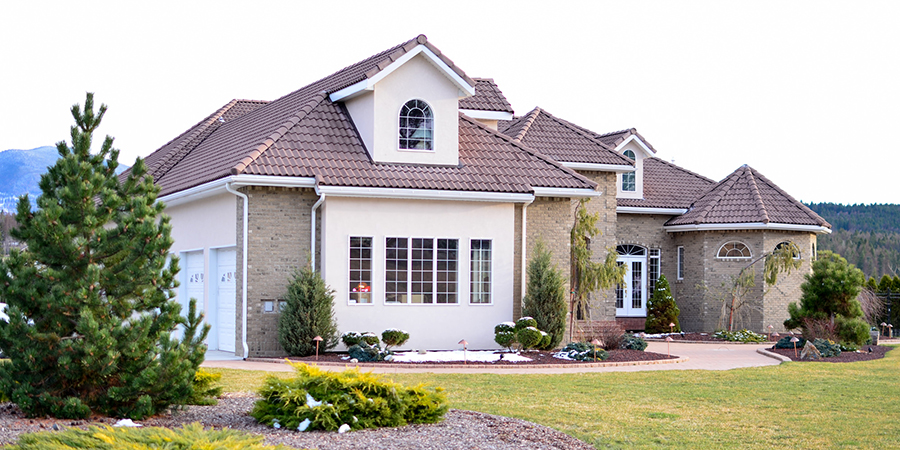 Six main benefits of hiring Steeples Construction Ltd. as your construction company
Personalized, one-on-one service. We take pride in our availability to our clients, and you are welcome to visit the job site at any time.

Quality workmanship. With 30 years of experience, we value the fine craft of building custom homes and businesses.

Competitive rates and transparent budgets. A custom home doesn't have to cost more. Steeples Construction can build your desired home within your desired budget.

On-time completion. We don't take on too many projects at one time so that your construction project will be a top priority.

Custom work to meet your goals. We can build your dream home that fits your lifestyle and aspirations.

No need to hire a general contractor. We act as your general building contractor, thus saving you money while guaranteeing quality work.
How long does it take to build a custom home in the Cranbrook area?
Steeples Construction will give you a timeline based on well-prepared building plans. In general, we can build a custom home in six to eight months. Of course, that depends on the size, complexity, location and needed permits.
To top it off, our staff will work on your behalf to get those permits and approvals, taking one more task off your shoulders.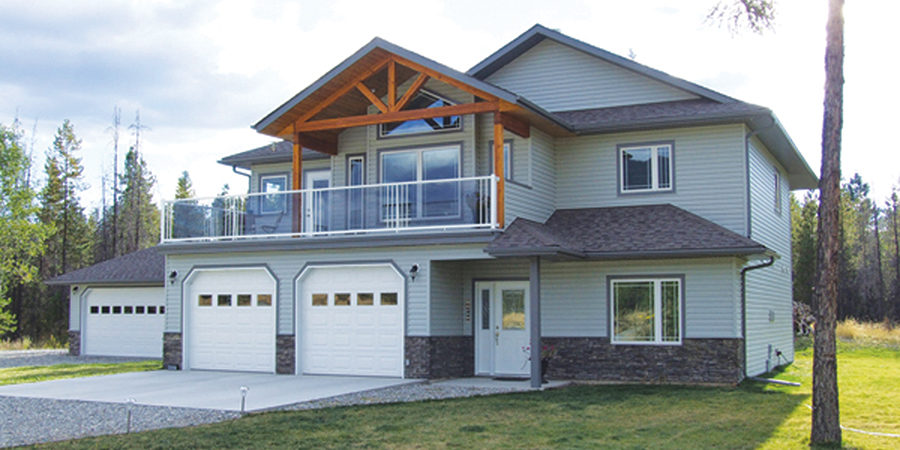 Does a custom home cost more to build? What does it cost per square foot?
Building a custom home does not have to cost more than a production home. Steeples Construction can build you a beautiful home of your dreams that doesn't have to exceed your budget. Steps we take include working together to create a thorough design and meeting you at local building supply stores to wade through all the choices of building materials. We also use a few subcontractors who can handle certain parts of the construction more efficiently than we can. It all adds up to saving you money while still achieving a custom home.
The question of cost per square foot is frequently asked by people searching for a home builder. It's a complicated answer based on your specific building plans. The bottom line is that we offer competitive rates in the East Kootenay and guarantee quality workshipman to exceed your expectations.
What is the process for a new residential or commercial build with Steeples Construction?
As you progress through the building process, you will be faced with many decisions. At, Steeples Construction, here's a summary of our process:
Consultation stage
Design stage
Construction contract
Build stage
Possession stage
Clear communication is key. The best contractors are transparent about costs, payments and schedules. At Steeples, we will work closely with you to create and follow budgets and timelines faithfully.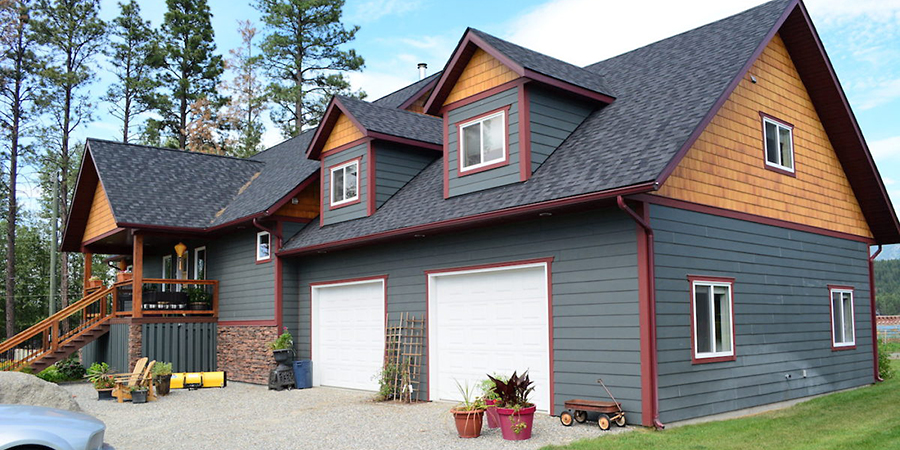 Should I hire a general building contractor or a home builder for my new residential home in the East Kootenay?
With Steeples Construction building your new home, you don't need to hire a general building contractor, which saves you money. Let us be your experts and organizer. We offer complete project management to get the job done on time and on budget.
We act as your general building contractor, managing subcontractors and suppliers. We have excellent relationships with our subcontractors and ensure they meet our highest standards of workmanship.
What is the most common complaint about home builders?
The most common complaint about home builders is that they take on too many projects at the same time. Some construction companies are so big that their teams may be spread too thin. And when they are juggling so many jobs, your project may not get done on time.
With Steeples Construction, you will know the personnel and subcontractors who will be on the job site, and you will know that your new build will remain their top priority.
Services and products offered by Steeples Construction Ltd.:
New residential builds
New commercial builds
Renovations of residential homes, including kitchen and bath
Renovations of commercial buildings
General contractor services
Design services—residential and commercial
Additions and garages
Outdoor construction projects such as decks, fences and concrete work
When is the Steeples Construction open?
Monday to Friday: 8:30 a.m. - 5 p.m.
Closed Saturday and Sunday
Who are the owners of the Steeples Construction?
Terri Sharpe is a co-owner and general manager. Earl Hoath is a co-owner and journeyman carpenter.
When was Steeples Construction started?
1982
Accolades for Steeples Construction
We have won several Best of Business Awards from KootenayBiz. We won Sustainable Green Builder in 2015 (Gold), 2016 (Platinum), 2017 (Gold), 2018 (Gold) and 2019 (Gold). For Building/Construction Contractor, we won in 2015 (Silver), 2016 (Gold) and 2019 (Silver). In 2019 we won Bronze for Renovation Contractor.
We also were given The Readers' Choice Award for New Home Builder.
Contact info
Address: 135B 6th Ave S Cranbrook V1C2H5
Phone: 250-489-1617

135B 6th Ave S Cranbrook V1C2H5