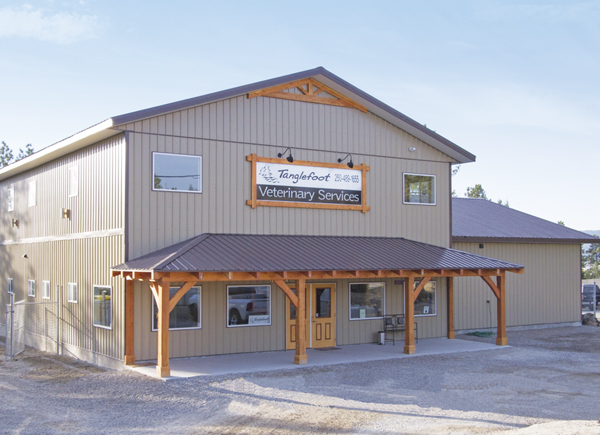 Tanglefoot Veterinary Services is a full-service mixed animal practice offering a full spectrum of preventative, surgical and medical care for small animals, farm animals, equines and exotics.
Your pet is part of the family Since 2009, Tanglefoot Veterinary Services has been offering care for our four-legged friends in Cranbrook and surrounding area—your pet is part of your family.
The knowledgeable, friendly and highly trained staff guarantees optimal care for your pet.
Equine Services
Tanglefoot Veterinary Services offers farm calls for horses and cattle along with making routine trips to Creston, Fernie and Invermere to help take care of all your horse's needs.
Equine reproductive services are provided by Tanglefoot Veterinary Services including ultrasound, artificial insemination, pregnancy diagnosis, assistance with foaling and caslicks procedures.
Emergency vet services available 24/7
After-hours emergency services are available by calling the clinic at 250-489-1655 and following the instructions on the voice mail.
Feel free to email Tanglefoot Veterinary Services at [email protected] to book an appointment or for all inquiries.
Did you know?
Tanglefoot Veterinary Services has experience with goats, sheep, llamas and alpacas.
Products and services offered for equine, dogs and cats:
Spay and neuter surgeries
Annual wellness exams and parasite control—deworming
Chiropractic adjustments
Nail trimming—dogs and cats
Dental cleanings and tooth extractions—dogs and cats
Dentistry—floating—equine
Lameness exams—equine
Feed supplements and nutricuiticals—equine
Services offered:
Veterinary care
Small animals—vet care
Farm animals—vet care
Vaccinations
On-site laboratory
Surgery
Digital x-rays—for equines either at the clinic or portable
Digital ultrasounds
Mobile service
Pet food and supplies
Cattle emergencies
Emergency—24/7
Hours of operation - office Monday - Friday 8 a.m. - 5:30 p.m. Saturday 9 a.m. - 5 p.m. Closed Sunday
Hours of operation - emergency 24/7 - Call 250-489-1655
Veterinarian and Owner Dr. Uli Helvoigt
Veterinarians
Dr. Jasmine Hardy
Dr. Joanna Kouwenberg
Dr. Holly Munroe
Dr. Meryam Shillingford
First year in business 2009
Kootenay Business Award Gold 2018, Gold 2017, Platinum 2014 Best of Business award for Veterinarian Clinic
Kootenay Business Award Platinum 2014 Best of Business award for Pet Service
Payment options Interac, Visa, MasterCard, Cheque, Cash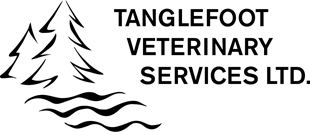 315 Industrial Rd F Cranbrook V1C 6N4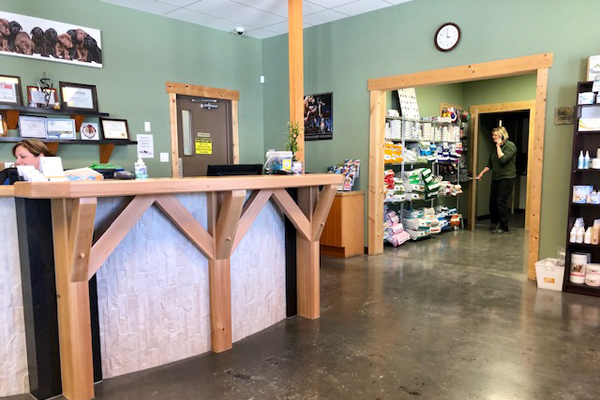 Tanglefoot Veterinary Services Reception area.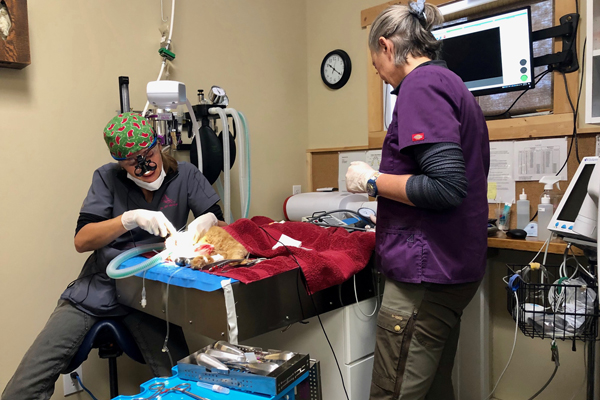 Your pet is in good hands at Tanglefoot Veterinary Services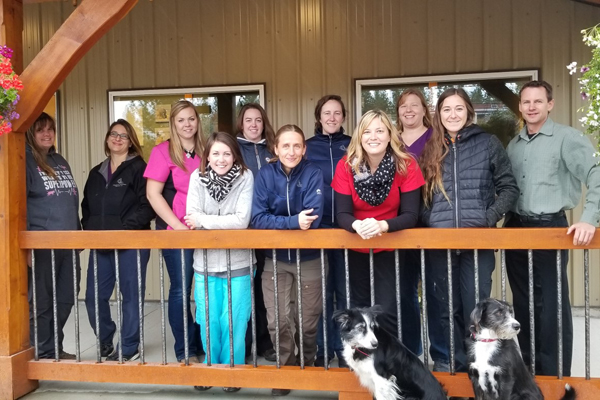 The Staff at Tanglefoot Veterinary Services guarantees optimal care for your pet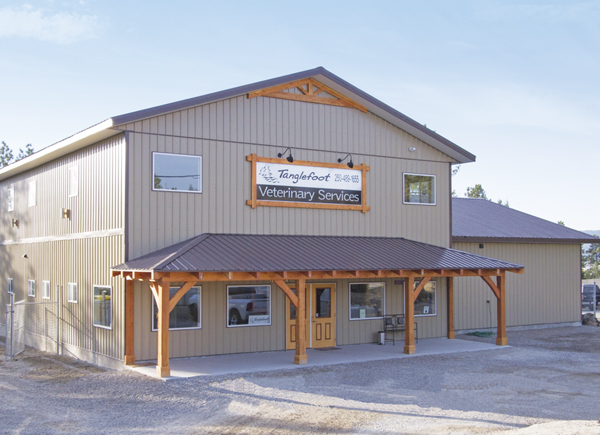 Tanglefoot Veterinary Services is located at 315 Industrial Rd F Cranbrook, BC V1C 6N4