Planning a night out? Choose from a variety of restaurants in Nelson
Looking for a fantastic restaurant in Nelson? At these local establishments, you can leave the cooking to the professionals and relax. Find everything from romantic fine dining restaurants to casual bistros, coffee shops and take-out food locations.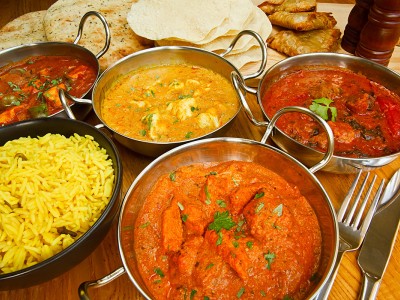 Tandoori Indian Grill & Lounge
The Tandoori Indian Grill serves up classic Indian dishes.
Learn More
512 Railway Nelson V1L1H4
3658968
620 Herridge Lane Nelson V1L6A7
3658318
655 Hwy 3A Nelson V1L5P3
3662258
445 Baker St Nelson V1L4H7
3662572
198 Baker St Nelson V1L4H2
3663735
565 Baker St Nelson V1L4J1
3666494
Balfour Ferry Landing Balfour
3658464
112 1150 Lakeside Nelson V1L5Z3
3662885
306 Victoria Nelson V1L4K4
3662921
402 Baker St Nelson V1L4H8
3663367
524 Vernon St Nelson V1L4E7
3658771
701 Lakeside Nelson V1L6G3
3666192
546 Baker Nelson V1L4H9
3658560
Nelson
3658577
491 Baker St Nelson V1L4H7
3662264
1 320 Vernon St Nelson V1L4E4
3667731
712 Nelson Av Nelson V1L2N7
3667273
449 Baker Nelson V1L4H7
3667931
616 Vernon St Nelson V1L4G1
3662684
616 Baker St Nelson V1L4J4
3658648
5709 Hwy 6 Winlaw V0G2J0
3667231
616 Baker St Nelson V1L4J4
3658674
522 Victoria St Nelson V1L4K8
3667744
604 Ward St Nelson V1L7B1
3668499
301 Baker St Nelson V1L4H6
3666102
198 Baker St Nelson V1L4H2
3667750
301 Victoria Nelson V1L4K3
3665993
3661912
327 Baker St Nelson V1L4H6
3658846
409 Kootenay St Nelson V1L1K7
3667943
1810B 8th Av Castlegar V1N2Y2
3667662
536 Stanley Nelson V1L1N2
3658727
411 Kootenay Nelson V1L1K7
3658918
Nelson
3667754
202 Vernon St Nelson V1L4E2
3662442
124 Vernon Nelson V1L4E2
3668253